Enormous HP box spotted from space
Exclusive pics of Peterborough packaging pandemonium
What our dole-scrounging ne'er-do-well doesn't know, though, is that his peaceful afternoon's viewing is about to be interrupted by Optimus Prime - poised to make short work of a "Toy Taliban" who entered "Tora Bora" into his sat nav and was directed directly to Peterborough: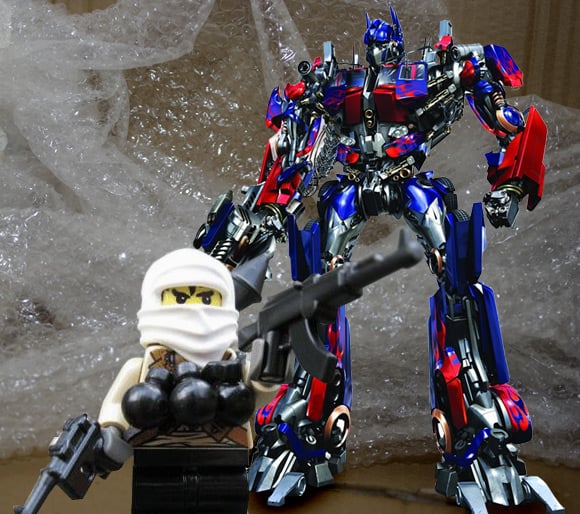 For the record, Mr Prime has no personal or political objection to our Afghan friend, but rather considers the presence of a rival manufacturer's figurines in a traditionally Playmobil reconstruction an affront to continuity.
Oh yes, and in case you were wondering, many thousands of teragigs of mainframe photo-enhancement computing time were eventually able to reveal just what the box really contained - one single DIMM encased in no less than 31,252,170,289 Bulgarian airbags of bubblewrap in a box measuring 2142 by 1428 linguine. As one shaken eyewitness put it: "Thank god the bastards weren't delivering a server." Quite. ®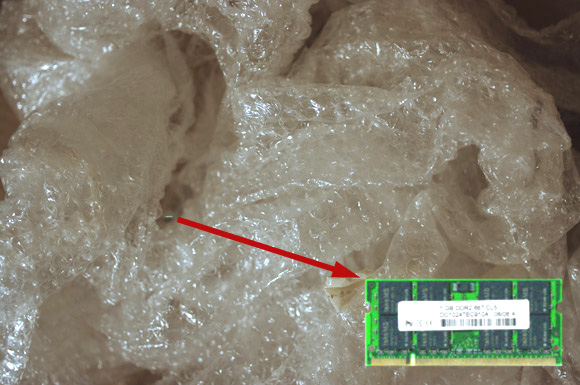 Sponsored: RAID: End of an era?