Satnav head-to-head: Navman S100 vs TomTom Go 540 Live
The biggest names' top-of-the-line satnavs slug it out
We found it easier to browse the map on the Navman – a single swipe of the finger will send the map smoothly scrolling, as opposed to having to make multiple swiping gestures on the TomTom.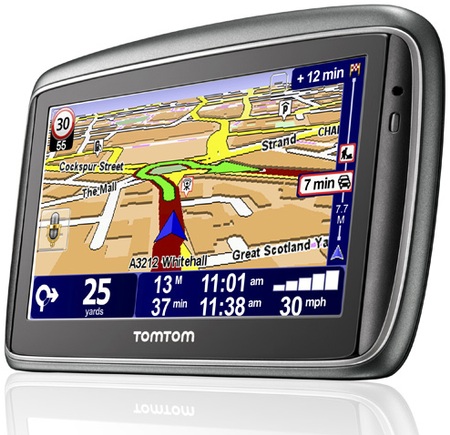 Best for features
IQ Routes on the TomTom, which used to only distinguish between weekdays and weekends, now works on an hourly basis. The idea is that if you plan a route during rush-hour, say, it may send you on a slightly longer but less congested path. Sure enough, when we planned the same route at different times of the day it came up with different suggestions, although on more than one occasion it still instructed us to use roads which, in our experience, are nose-to-tail at that time.
If you're always going to have the satnav hooked up to the in-car adapter, battery life isn't a concern, but there are always those times where you'll need to plug something else into your car's power socket. To gauge battery performance, we set brightness to each device at 50 per cent, disabled the screensaver and left them with a GPS fix. The Navman flashed up a low battery warning after just one hour and 30 minutes, while the TomTom powered on for over three hours 30 minutes.
Verdict
Going purely on features, the TomTom Go 540 Live knocks the Navman S100 into a cocked hat. Sure, it's more expensive and if you sign up to the Live updates you'll be paying almost £100 a year, but given the vast chasm between the two in terms of features we'd expect the price difference to be much greater.
Navman's S100 would be far more appealing if it were easier to use. The new interface is utterly infuriating and we soon grew tired of it failing to recognise our commands – you'd be hard pushed to find a better example of style over functionality.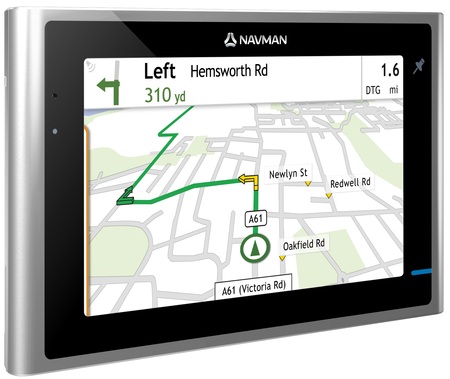 Best on price
If you shop around, the S100 is available for around £179, with the Go 540 Live seeing more of a discount, at £249. Even if you don't subscribe to its Live services, features such as Bluetooth, voice control, longer battery life and easier-to-use menus all make it well worth spending the extra on the TomTom. That said, Navman is planning to release two new models early in the new year, the S200 and S300T, which will house far more features than the S100, including FM transmitters and Bluetooth.
If you're in the market for a high-end satnav, it's quite likely you're going to want a decent set of extra features, and that's exactly what the TomTom Go 540 Live offers. It might be cheaper, but the S100 pales in comparison, with its new interface being the killer blow.
More Satnav Reviews...
| | | | |
| --- | --- | --- | --- |
| Navman S30 3D | TomTom Go 530 | Route 66 Mini | Mio 620T |
Sponsored: Minds Mastering Machines - Call for papers now open

Satnav head-to-head: Navman S100 vs TomTom Go 540 Live
Competent, if feature-light navigation is marred by a ridiculous new interface.

Satnav head-to-head: Navman S100 vs TomTom Go 540 Live
For those who are regularly behind the wheel, this is an excellent, feature-rich satnav.