Satnav head-to-head: Navman S100 vs TomTom Go 540 Live
The biggest names' top-of-the-line satnavs slug it out
The other Live service that impressed us was the Google search feature – simply bash in 'Halfords', for example, and it will perform an online search and then offer to route you to the nearest store. We much prefer this method to Navman's Local Search, where you have to download local businesses to the S100 from your PC. The petrol price search on the TomTom wasn't quite so impressive and rarely gave totally accurate pricing for the stations we visited – something that's important if you're going to make detour to save a few pennies at the pumps.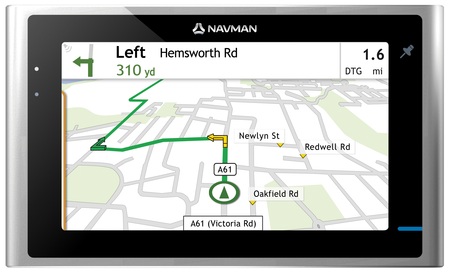 Clearer maps than the TomTom's
There is, however, a big fly in the ointment when it comes to TomTom's Live services: you get three months' usage free, but then there's an £8-a-month charge.
We have few complaints for either product in relation to simple navigation. TomTom has the more colourful mapping, but Navman's is slightly clearer, while both feature decent visual and vocal instructions, along with extras such as lane assistance on motorways.
Both also come with a variety of voices pre-installed. Choose a computerised voice and road names will be read out – there was very little to choose between the two in this respect, with both managing to make a decent fist of most road names. However, the TomTom will, for example, read out B2234 as "B twenty-two thousand and thirty-four", which is plain annoying. If you're particularly vain you can record your own voice instructions on the TomTom – good for a quick laugh, but nothing else.
The TomTom is by far the louder of the two, although we weren't overly impressed with its attempt to adjust volume in line with in-car noise – in our tests it had very little effect.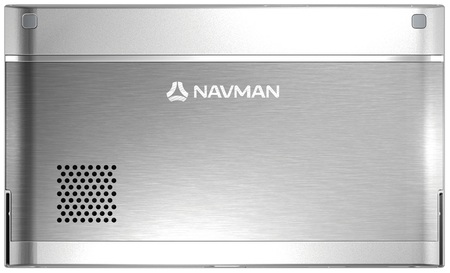 Locks on to satellites quickly
Thanks to its built-in mic, the TomTom lets you give verbal instructions. This includes simple commands such as saying "decrease volume", as well as being able to read out complete addresses. The latter actually work surprisingly well, although the voice control stops after you give a house number, leaving you to revert to the touchscreen to cancel warnings about toll roads etc.
Sponsored: Minds Mastering Machines - Call for papers now open