Satnav head-to-head: Navman S100 vs TomTom Go 540 Live
The biggest names' top-of-the-line satnavs slug it out
The Navman's Main Menu button, located at the bottom right-corner and signified by a small blue line, was particularly hard to operate. We found it far easier to navigate around the menus with the tip of a pen - there's no stylus included - but when you're tearing down the motorway, the last thing you want is to have to dig into your pocket for a biro.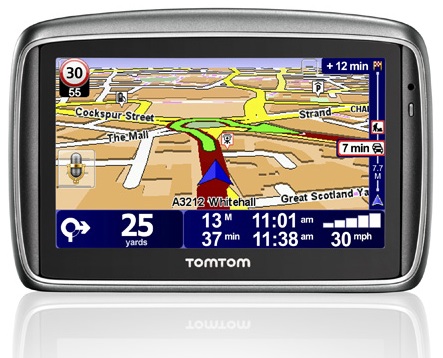 Bursting with features
TomTom has stuck to a less fancy menu system. Buttons are suitably large and respond well, even to light taps. However, with no fewer than 40 entries in the Settings menu, it can be a little daunting. That said, the most frequently used options can be accessed by tapping various section of the map screen. You can also set it to only display menus for commonly used settings.
Both satnavs comes with Tele Atlas' maps for UK and Ireland, but an advantage the TomTom offers is that you can correct errors using its Map Share feature. Other features common to both devices include an MP3 player and safety camera alerts. TomTom wouldn't tell us which GPS receiver it uses on the Go 540 Live, but warm start-up times were almost identical to the Navman, which uses its SIRFStar Instantfix II receiver to obtain a signal within roughly ten seconds.
Considering it's Navman's flagship model, we were a little surprised when we first saw the S100's spec sheet. It lacks features that were present on the previous king of the hill, the S90i, including Bluetooth, built-in traffic alert and a digital camera that lets you quickly add your own location images - Navman calles them Navpix. TMC traffic alerts can still used by the S100, but you have to shell out extra for an add-on unit to pick them up. At time of writing, a TMC adaptor for the S100 wasn't available from the Navman Store – we were given the rather vague response that it is "coming soon".
In contrast, the Go 540 Live is bursting with features, including Bluetooth and, more interestingly, a built-in GPRS connection. The included Vodafone SIM card isn't accessible and doesn't let you make or receive calls. Instead, it's used to access TomTom's Live services – a range of regularly updated features such as petrol pricing, weather forecasts and "HD Traffic". Ignoring the utterly shameless, not to mention totally irrelevant, use of HD, this service aims to boost accuracy of traffic updates. It uses data obtained by tracking mobile phone users on motorways, major roads and some secondary roads, to spot what appears to be slow-moving traffic.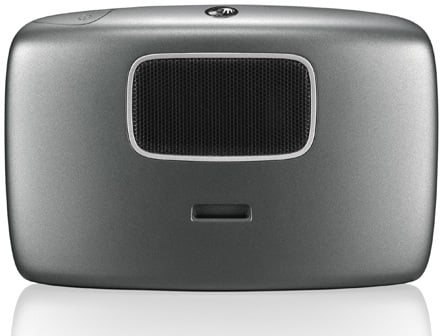 Big speaker equals loud instructions
TomTom was keen to point out that data is collected anonymouly and audited as such. It did appear to work well during testing, although slow-moving traffic on minor roads wasn't detected, which could be frustrating if you're being re-routed onto them to avoid congestion elsewhere. Other sources of traffic data are used too, and you can take a look at the current HD Traffic picture on TomTom's website.
Sponsored: Minds Mastering Machines - Call for papers now open