Western Digital WD TV HDD-to-HDTV adaptor
Connect your telly to your USB HDD
There's a potential problem here: these connectors are all crammed closely together, and the rather chunky HDMI cable that we used to connect the WD TV to our Samsung HD TV had to be jammed quite tightly into the narrow space at the back of the unit before it sat properly in the HDMI slot.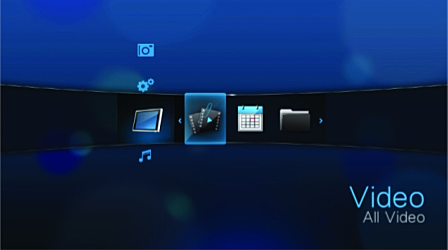 The WD TV has its own Media Library UI
Even then, the HDMI cable encroached on the adjacent USB port, so some people might end up having to buy new cables simply to get everything plugged in properly. There's no HDMI cable supplied with the WD TV, though you do get a set of composite-video leads.
That HDMI interface can output video at full 1080p resolution, producing very good image quality on an HD television – provided the video files stored on your hard disk are of that order of resolution too.
When you connect the WD TV to your TV set it displays its own Media Library menu system on the TV screen, with all your files automatically organised under separate headings for music, video and photos. The Media Library also allows you to browse in other ways, perhaps looking at the most recently played files, browsing photos by date, or music by genre or artist.
There's also a Settings menu that allows you to quickly switch resolution from 1080p right down to 480i, select 16:9 or 4:3 resolution, or switch to digital audio output through the Toslink connector.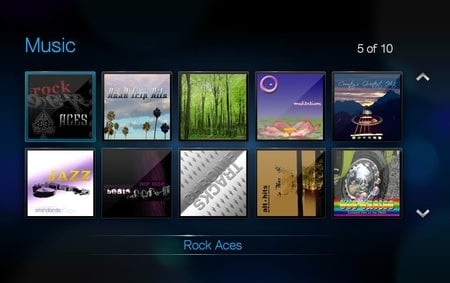 Access your backed-up content
The WD TV can play most common file formats, and it coped easily with an assortment of MP3, AAC, AVI, MP4, M4V, and WMV files that we threw at it. The only obvious omission here is that it doesn't support DivX video for the BitTorrent brigade. However, WD does include a copy of ArcSoft's MediaConverter software - for PC only - to deal with file formats that aren't supported by the WD TV itself.
Sponsored: Minds Mastering Machines - Call for papers now open