2008's top three PMPs
Our favourite cinema-in-your-hand gadgets
Kit of the Year First the music players - now we go to the movies. Which big(ish)-screen cinema-in-your-hand gadgets did we most applaud in 2008?
Archos 5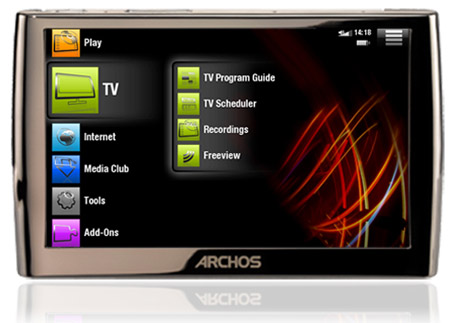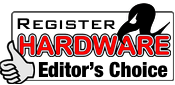 It's taken a long time for anyone to successfully combine a good video player and a good internet tablet, but Archos has cracked it. Solid as a rock, and with superb video playback and a decent web browser - Opera - all plonked on top of a stable Linux OS with a faultless GUI. Better than the iPod Touch? We think so by dint of its larger and higher resolution screen and much higher storage capacity. If a 5in screen is too small, go for the 5's big brother, the 7.
Read the full review
Reg Rating 90%
Price £280 (60GB), £320 (120GB), £360 (250GB) Find the best online price
Cowon iAudio A3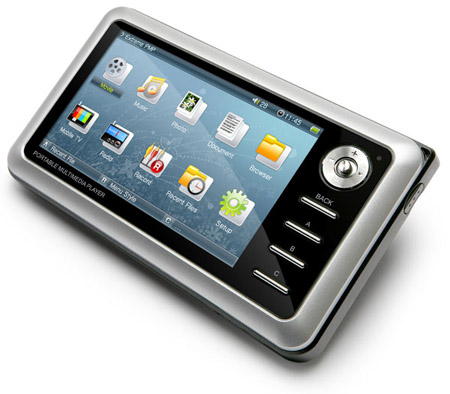 Yes, it's getting a little long in the tooth, but the A3 still has the finest screen of any PMP on the market and it will play just about every audio or video codec you have ever heard off - and a fair few you haven't – straight out of the box. There's no fancy touchscreen UI and no internet capability, just a darn fine video player.
Read the full review
Reg Rating 85%
Price £269 (30GB) Find the best online price
Apple iPod Touch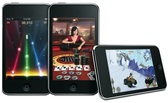 OK, we also included the Touch in our Top Three MP3 players, but that only underlines what a wonderfully competent all-round device it is. Bottom of the list here only because we reckon a 4in screen and a 800 x 480 resolution are really the base requirements for a truly great portable video player and the Touch falls a little short on both fronts. But then its a PMP that will fit in a pocket, and it's by far the prettiest, smallest and lightest of the bunch.
Read the full review
Reg Rating 85%
Price £169 (8GB) £219 (16GB) £289 (32GB) Find the best online price
Best of the Rest

Archos 7
90% Full review

Hauppauge myTV Pocket
75% Full review

Iubi Blue
75% Full review
Kit of the Year 2008
Netbooks
MP3 players
Radios
Sponsored: Minds Mastering Machines - Call for papers now open