Nokia invents social networking mapping
Like Facebook, only with maps
Nokia nuts now only have one excuse left for getting lost: their phone running out of power. Why? Because the Finnish phone firm's updated its mapping software to include every navigation tool the urban adventurer could possibly need.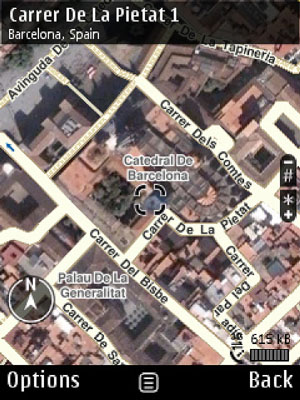 Nokia Maps, now with added 3D landmarks
Version 3.0 of Nokia Maps adds high-resolution aerial images of destinations, 3D landmarks from 216 cities, and a speed camera alert system to keep racing demons out of trouble.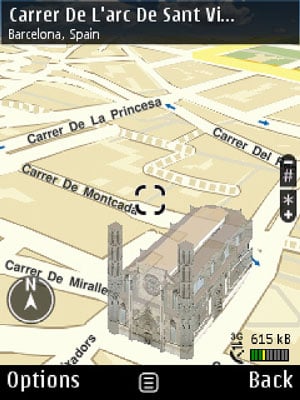 Tempt friends to join in your mapping 'adventures'
Country-specific traffic information has also been added and you'll also be able to access realtime information about goings on, such as films and events, for over 450 locations.
Nokia's appears to be turning Maps into some form of social networking service, though, with plans to make it somewhere that people can "share their location and all their personally and socially meaningful content with friends, inviting them to join in activates and share experiences".
The idea doesn't sound quite as appealing as Facebook, but a social mapping craze is bound to develop anyway, isn't it?
Sponsored: Minds Mastering Machines - Call for papers now open