Wisemen bring Jesus Phone (free) cut-and-paste
Jobsian hole filled
Installing from the iPhone or iPod Touch
Be forewarned: Installing pastebud directly from your iPhone or iPod Touch is a significantly more complicated than installing it from Safari, so if you can use the Safari method instead, we recommend that you do so.
1. Launch Safari on your iPhone or iPod Touch and point it to pastebud.com.
2. In the green Try It Now boxout on the right side of the page, tap COPY, then tap the plus button at the bottom of the display.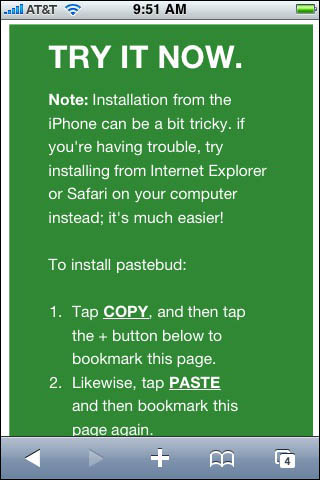 "A bit tricky" is a bit of an understatement
3. You'll then be asked if you want to add a bookmark - tap the Add Bookmark button to agree.
4. The Add Bookmark dialog will appear, with a bookmark named COPY appearing in the top field. Tap the Save button.
5. Now repeat those steps after tapping the PASTE link in the Try It Now boxout.
6. As the Try It Now box-out says, "here's the tricky part." Tap the Bookmark icon (the wee li'l open book) at the bottom of the iPhone or iPod Touch's display, then navigate to the base level of your Bookmarks, the tap the Edit button in the lower left corner of the display.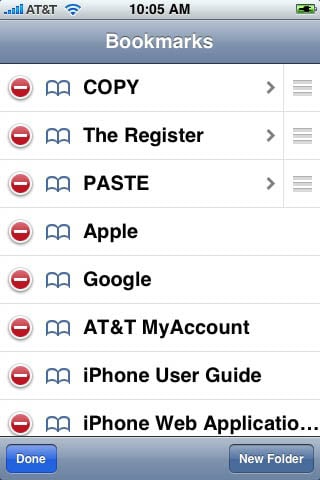 Ever edit a bookmark on your iPhone? You will now
7. Now tap the COPY bookmark and the Edit Bookmark dialog will appear. Tap the URL in the field below COPY, then press and hold on that URL until the editing magnifying glass appears.
Sponsored: Minds Mastering Machines - Call for papers now open