Solwise readies multi-gadget powerline networking box
Piggy 6 launched
Got a stack of devices all sharing a single power outlet? Want three of 'em to be networked too? Then how about this VeseNet powerline Ethernet power strip?
This £85 Piggy 6 sports six three-pin sockets, all with surge protection and fed from a single, UK-standard plug. The unit also has three 10/100Mb/s Ethernet ports that can connect to a single HomePlug AV powerline adaptor plugged into your router.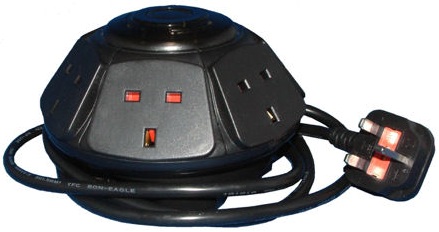 Solwise's VeseNet Piggy 6: six power ports, three Ethernet links
The link between the adaptor and the Piggy 6 switch operates at up to 200Mb/s.
In the past, we've always been warned off combining powerline Ethernet adaptors and power supply boards with surge protection, but VeseNet clearly believes it's overcome potential speed-reducing noise issues.
We certainly look forward to giving it a try, using it feed power to a trio of network devices, none of which will now need two power sockets: on for juice, the other for data.
VeseNet's Piggy 6 is due to arrive in the UK next month, courtesy of local supplier Solwise.
Powerline Reviews...
| | | | |
| --- | --- | --- | --- |
| Devolo Wireless Extender | Solwise Simple Connect | Solwise PL-200AV | Netgear HDX101 |
Sponsored: Minds Mastering Machines - Call for papers now open