USB fuel-cell prototype unveiled
25 hours of power
A portable fuel-cell's been unveiled that its maker claims can provide up to 25 hours of power and support every device from MP3 players to mobile phones.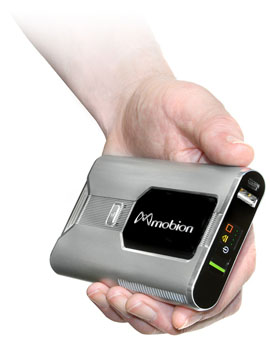 MTI Micro's Mobion fuel-cell: prototype
Mobion is still at the prototype stage, but manufacturer MTI Micro has promised to commercially launch the fuel-cell pack, which is powered by interchangeable methanol cartridges, by the end of 2009.
At the fuel-cell's core is the firm's proprietary "third-generation Mobion chip", which is based upon methanol fuel and passive, direct methanol fuel-cell (DMFC) technology. The firm hasn't said how much methanol is stored inside each cartridge.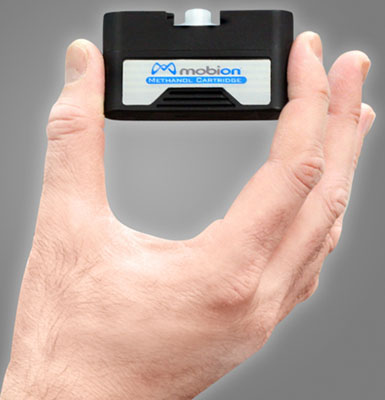 More than a day's power from one cartridge
To give you an idea though, rival Panasonic has already unveiled a DMFC battery able to provide 20 hours' power from its 200cc methanol capacity.
Mobion has a USB interface so it can be connected into a host of gadgets. MTI didn't say whether it would also offer a version capable of driving a laptop.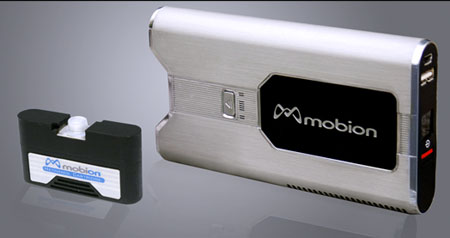 USB connectivity
Nonetheless, a single Mobion cartridge will provide one month's worth of mobile phone power, enough juice to take 6000 pictures on a compact camera or 100 hours of video playback on an MP3 player, the company claimed.
Mobion, which looks to be about the size of a laptop battery, has "smooth edges for an easy grip" and interactive LED lights which presumably indicate when the cartridges are full and empty.
A potential price for Mobion hasn't been given yet.
Sponsored: Minds Mastering Machines - Call for papers now open