Brit consultancy wants to scrooge IBM out of mainframe upgrades
Less MIPS, more IT budget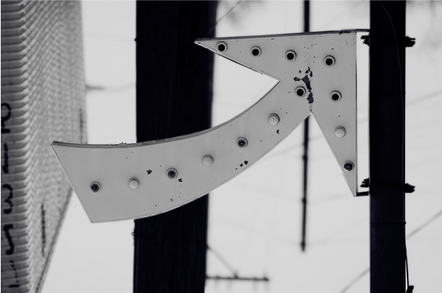 It's a dog-eat-dog world out there in the global economy, and British mainframe consultancy and performance expert Macro 4 is putting its mouth where IBM is hoping its upgrade money will be - but maybe not, if mainframe shops take Macro 4 up on a dare.
Today, Macro 4 announced a "no fee, no gain" deal that will pit the company's performance monitoring and application tuning tools, wielded by its own consultants, against the IBM mainframe sales team attempting to sell upgrades into mainframe accounts. The idea is simple enough: Macro 4 believes it can find wasted processing power by analyzing customer workloads, allowing companies to reduce their CPU consumption and thereby either allowing them to save money or to free up capacity for new workloads.
Under the mainframe MIPS reduction deal, Macro 4 is proposing a two-stage consulting gig. In the first stage, Macro 4 comes in with its experts and does a performance analysis on the machine for a fee. The amount of this fee has not been revealed yet, but we this being mainframe shops, it is probably not a small fee. Here's the bet: Macro 4 is so sure it can find inefficiencies in mainframe applications that it will wager it can free up mainframe processing capacity worth at least double that of the consulting engagement fee. If Macro 4's hotshots fail, they will do the work for free.
Chris Limberger, Macro 4's marketing manager for application availability and performance products, says the company has never failed to achieve this 2X level in its initial engagements. Which means mainframe shops should take a crack at tuning their applications first and then take Macro 4 up on the offer. Make 'em sweat a little, and get the most bang for your buck.
The initial engagement is not just about tuning, of course, but setting up the mainframe shop for a broader and deeper engagement. That will identify further tunings and tweakings that will result in freeing up even more mainframe MIPS, which can be retired or repurposed. While IBM mainframe iron is not cheap, Macro 4 reckons the mainframe hardware and systems software costs an average of £2,500 per MIPS per year in the UK, so freeing up a few hundred or thousand MIPS can be real money.
The great thing about an IBM mainframe is that you only pay for what you use in terms of software fees, which are licensed monthly. While you can't unpay for hardware, you can mothball processors and cut your monthly mainframe software bill.
A study by Gartner conducted more than two years ago - and cited often by mainframe experts selling their smarts - indicated that the average mainframe shops sees a 15 to 20 per cent increase in MIPS usage per year. In a lot of cases, the MIPS growth is due to small changes in applications that eat a disproportionate amount of processing capacity, and this is what Macro 4 is going to target as part of its deal. (Two years ago, Compuware, another mainframe tool provider, offered a similar consulting gig and cited the same Gartner report, by the way.)
To get a sense of what mainframe shops are annoyed by - and willing to pay money to fix - Macro 4 did a survey in October of 119 mainframers in the UK. This was obviously at the height of the economic meltdown, or at one of its peaks, at any rate, and companies were probably distracted by a lot of things. But one of them was not their dissatisfaction with legacy applications. Some 42 per cent of the mainframe shops polled by Macro 4 said they kept some legacy applications alive merely to have access to historical data, and 87 per cent said that this practice tied up IT budget that could be used elsewhere.
However, 91 percent of shops said that decommissioning legacy applications was too complex and too expensive. And therefore, they persist, despite the fact that 61 per cent of the shops polled said their end users think the legacy applications are too complex and they have trouble getting data out of them. (Notice how none of this said anything bad about the mainframe iron? It always comes down to the systems software and the applications based on it.)
And, of course, Macro 4 has a set of application decommissioning tools to suck data (such as old reports or bills) out of legacy systems and store it in a compressed and accessible format on a different server.
According to the same poll, 84 per cent of the mainframe shops said they wanted to reduce the rate at which their MIPS usage was increasing, so the MIPS reduction program could find more traction than legacy data or application migrations in a risk-adverse yet budget-crunched mainframe environment. ®
Sponsored: Minds Mastering Machines - Call for papers now open