Hawaii says 'aloha' to Phoenix electric SUVs, pick-ups
Book 'em, Danno!
'Leccy Tech The US state of Hawaii has announced not one but two electric vehicle deals, all in the space of a week.
The first is with Better Place, which has now added the volcanic paradise to a list of places in which it will be installing its charge post and battery-swap station infrastructure, a list that includes Israel, Denmark, Australia and parts of California. Better Place says its first vehicles will be on the roads in 18 months, with "mass market availability" coming in 2012.
The second deal is a public-private partnership between Maui Electric and electric car maker Phoenix Motorcars to use the latter's electric pick ups and SUVs in the Maui Electric utility fleet.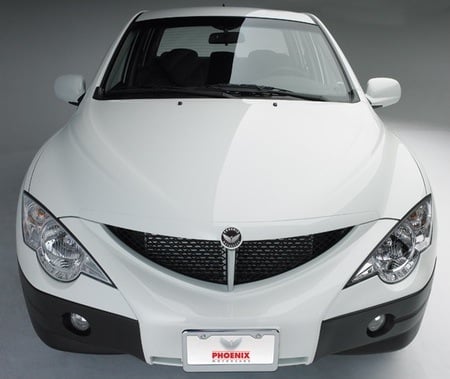 Phoenix's SUV: soon to be seen humming around Hawaii
The Phoenix Sport Utility Vehicle and Sport Utility Truck are of interest because they use the same lithium titanate "NanoSafe" batteries – made by US company Altairnano - that British electric car company Lightening will be using in its forthcoming GT sportscar.
Using an on-board 6.6kW charger, the Phoenix battery packs are said to re-charge in around six hours. Use an off-board 250kW charger instead, and the makers reckon you can recharge to 95 per cent of capacity in a mere ten minutes.
Phoenix also say the 35kWh battery pack will propel the SUT from 0-60 in under ten seconds and reach an electronically limited top speed of 95mph. Touring range on a full charge is said to be over 100 miles, which should be just fine for the diminutive island state.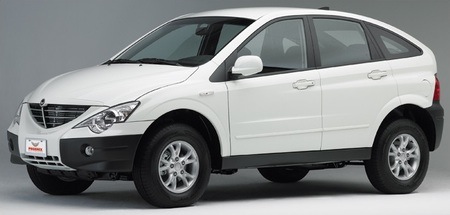 Rolling out next year
The first Phoenix vehicles will hit the Hawaiian tarmac sometime before March 2009.
Both the Better Place and Phoenix deals are part of the state's Clean Energy Initiative, a plan to source 70 per cent of Hawaii's energy requirements from renewables by 2030. Currently, the state imports oil to the value of $7bn (£4.6bn) every year and has some of the the highest petrol prices in the US.
Phoenix Picture Gallery
Sponsored: Minds Mastering Machines - Call for papers now open