Atari promises it won't suck this time
Betting big on MMOs
Atari is quite simply a brand with too much history to let die, despite it rarely being more than a financial sinkhole since the video game crash of 1983.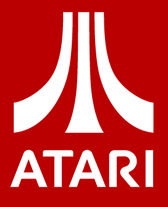 Invariably, there's a company eager to dig up Atari's corpse and resurrect the namesake in order to use its notoriety as an arcade, game console, and home computer pioneer.
French game publisher Infogrames became the latest company in a long line of Atari brand necromancers by purchasing of the ailing firm last October. The company recently announced it will release 14 games in 2009 under the Atari brand, most of which tap into Hollywood movie licenses like Ghostbusters and the Chronicles of Riddick.
As the new Atari tells Reuters today, it's keenly aware of the brand's checkered past, and promises to deliver higher quality titles in the future.
"Having a cool logo and a brand that's known throughout the world is great, but unless it stands for something and actually resonates with our players by delivering great value, fun gameplay, and entertainment, it doesn't mean anything," the new Atari prez Phil Harrison told Reuters.
Atari is also now betting big money on the success of massive multiplayer online (MMO) games.
This week, Atari snapped-up California-based Cryptic Studios for $28m, with a potential $20m bonus depending on the sales of studio's upcoming MMOs, Champions Online set for a 2009 release, Star Trek Online in 2010, and a third unannounced MMO in 2011. The company even beat fellow French game publisher Ubisoft in a bidding war to acquire Cryptic.
Atari will also handle the retail distribution of the next expansion of EVE Online for its global release March 10.
Major plays in the MMO space also follow Atari's recent public venting about the used game market - which the company said is "extremely painful" for the video game publishing industry. After all, the real money in MMOs is charging monthly fees to play online rather than the initial purchase.
Whether Atari can ever truly regain its reputation is still very much up in the air. But rest assured, even if Infogrames flunks out, someone will step up to become the next Atari. ®
Sponsored: Minds Mastering Machines - Call for papers now open