O2 strikes at netbooks with Window Mobile gadget
In like Flint
UK carrier O2 has begun offering HTC's year-old attempt to pre-empt the netbook market, branding the 3G-enabled device as the XDA Flint.
The Flint is based around a 5in, 640 x 480 screen and runs Windows Mobile 6.1 Pro on a 624MHz Marvell PXA270 processor. There's an AMD ATI W2284 graphics chip on board too.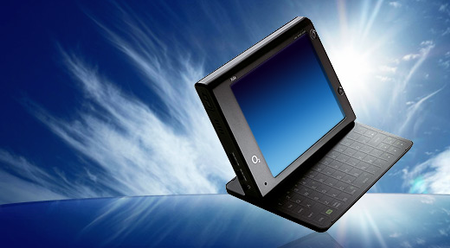 O2's XDA Flint: in like...
The 375g, 133.5 x 98 x 16mm device has quad-band GSM/GPRS/Edge connectivity and tri-band HSDPA. It has Wi-Fi and Bluetooth 2.0.
The unit has a clip in Qwerty keyboard that gives it a clamshell netbook look. But just so you don't forget it's a phone too, there's a three-megapixel camera on board.
HTC launched the machine as the Advantage X7500 back in the summer of 2007, though an upgraded model, the X7510, was announced in February this year ahead of a March rollout.
There's 16GB of on-board Flash storage in the X7510 plus 128MB of Ram.
Prices start at nothing when purchased one of a range of two-year contracts, rising to £191 when you take out a basic one-year airtime package.