Angel spots CherryPal cloud chimera
It's small and it's real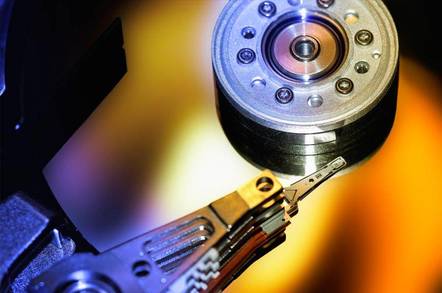 Though some claimed it didn't exist, the CherryPal cloud PC chimera has been spotted in the wild.
Max Seybold's new-age thin client/ultimate buzzword mash-up first went on sale in late July, but it wasn't until yesterday that someone outside the mystery company actually laid their eyes on a shipping system.
Over the summer, Seybold and Co. enlisted an army of "Brand Angels" to promote the 2-watt mini-machine in the blogosphere, promising the ultimate in Silicon Valley currency for their efforts: stock options. But after more than four months of waiting, not even these Marketing 2.0 mavens had received their units — despite claims to the contrary from Seybold.
First, there was talk of a graphics glitch. Then there was the tale of the disappearing funding pact with a "UK based African born family."
And then, yesterday afternoon, one Angel announced a sighting with a post to a private social network that CherryPal may or may not have set up. "MY CHERRYPAL ARRIVED!!!!" the Angel wrote.
The package lacked setup instructions. But the Angel was able to verify that the hardware exists. And that it's small.
"It is soooo tiny — like a compact make-up case," she later wrote on her blog. "It is even smaller than a paperback book — it's the size of a handheld Nintendo GameBoy — the original ones — about the size of the Nintendo DS (dual screen). If you take a standard 8 1/2-by-11-inch piece of printer paper and fold it in half, it is smaller than that."
The 10.5-ounce box is billed as a "cloud PC" that moves "most of the software and data that traditionally sits on the desktop to the Internet." In other words, it includes a small solid state drive, but it also taps into data and services sitting on Amazon S3 storage servers.
This morning, Seybold told us that all Brand Angels and anyone who's actually shelled out $249 for a CherryPal would receive their units by December 15. Previously, he had said that an initial batch of systems went out in early November, but there's no evidence this actually happened.
One Reg reader ordered a unit when the thin client cloud PC first went on sale, and after CherryPal suspended its pre-order program, he was told he could ask for a refund. He did — and twelve weeks passed without the return of his $250. But yesterday, Max Seybold sent him a personal email saying a check was on its way. ®
Sponsored: Minds Mastering Machines - Call for papers now open