Stratus fault tolerants embrace cut-rate VMware
Hyper-V? Maybe next year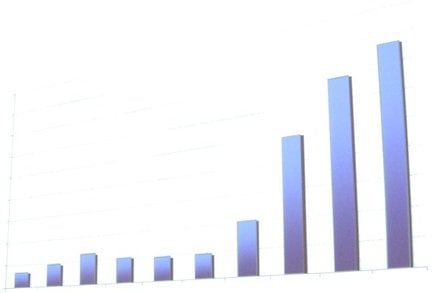 Fault tolerant server maker Stratus Technologies today said it is now supporting VMware's entry Infrastructure 3 Foundation and midrange Standard editions running in conjunction with its ftServer boxes.
Stratus is one of the pioneers - along with Tandem (now part of Hewlett-Packard) - in fault tolerant servers. With fault tolerant architectures, server components are doubled up and cross-coupled in such a way as to present a single image to end users, with the two duplicate systems running in absolute lockstep.
If any one component fails on either side of the pair, the operating system and its applications keep running as the broken hardware or software component is fixed. The current crop of ftServers are jointly developed by Stratus and Japanese server maker NEC, which also sells its own variant of the x64 boxes with its own list of operating systems and hypervisors.
For a number of years, Stratus has supported the earlier GSX Server hypervisor from VMware, which ran atop Windows or Linux and provided a hypervisor environment in which Linux, Windows, or other operating systems could be loaded. The host operating system in a GSX Server setup was a single point of failure in a standalone server - not much of an issue in an ftServer setup. More importantly, the VMotion virtual machine migration and other features like VirtualSMP (allowing a virtual machine to span many CPU cores or sockets) were not available with GSX Server. (A few years back, VMware rebranded GSX Server as VMware Server and started giving it away. The product, like all VMware's tools, remain closed source even if they are sometimes freely distributed).
In any event, as Denny Lane, director of product and marketing management at Stratus, explains it, the market has moved on from GSX Server. But the kinds of customers that Stratus is trying to attract don't always want to spend $5,750 for a two-socket box to get the full VMware Infrastructure 3 Enterprise stack.
As it turns out, Stratus has a community source license to the VMware tools, which has enabled it to do the sophisticated memory synchronization that is required for a fault tolerant machine by helping VMware add features to the ESX Server hypervisor. (ESX Server, unlike GSX Server, runs on bare metal and is, in a way, a bit like a simplified operating system itself).
This was done last year, and since January of this year, Stratus has certified the Enterprise edition of the VI3 stack on ftServers running either Microsoft Windows Server 2003 or Red Hat Enterprise Linux 5. The problem is that asking customers to pay for the high availability features of VI3 Enterprise edition on an ftServer is a bit like putting legs on a snake.
Hence, Stratus is finally supporting the cheaper VI3 Foundation edition, which costs $995 on a two-socket box, and Standard edition, which costs $2,995, on its ftServers. (And presumably, as is the case with Windows, one VI3 license can run on pair of servers inside the ftServer because they only present one image to users). Interestingly, Stratus does not support the embedded version of VMware's hypervisor, which is called ESX Server 3i and which is loaded on flash drives inside servers these days.
Technically, according to Lane, any guest operating system that is supported on ESX Server running on an x64 server will run on its machines inside the hypervisor, but he cautions that tech support and the deep-down, root-cause analysis that Stratus does for all of its customers will only be available to customers running RHEL 5 or Windows Server 2003 inside the guests. So, use Novell SUSE Linux Enterprise Server 10 or Sun Solaris 10 at your own risk.
Customers should expect to shell out around $27,000 to $28,000 for an ftServer setup equipped with 20 GB of usable memory (enough for virtual machines, which love memory). You can see now why having the cheaper ESX Server stacks is important to Stratus.
Lane adds that support for Windows Server 2008 running natively on the ftServers is expected to be ready to roll by the end of January 2009, but that support will not include support for the Hyper-V hypervisor from Microsoft. The memory synchronization features required by the ftServer iron and firmware are in Windows Server 2008, but are not yet in Hyper-V. Lane says that the lack of live migration for Hyper-V, which will stall its deployment in enterprise sites, gives Stratus and Microsoft time to add this memory function to Hyper-V and possibly get ftServer support for Hyper-V out the door before the end of 2009. (The Stratus and Microsoft engineers have not nailed down a timeline yet).
All of this VMware and Hyper-V support for the ftServer is distinct from the Avance high availability software that Stratus launched in June of this year. Avance is a software-only product that is a derivative of the technologies used in the ftServer line and that is based on the XenServer hypervisor from Citrix Systems. The Avance product takes the secret clustering sauce from the ftServer line and embeds it in the Xen hypervisor, allowing for multiple, distinct servers and their virtual machines to be clustered without a shared storage area network.
Incidentally, Stratus has no plans to seek a community source license from VMware to create a variant of Avance for ESX Server. But this is an obvious option. Ditto for Hyper-V. ®
Sponsored: Minds Mastering Machines - Call for papers now open