Intel, Lenovo to foil laptop thieves
Absolute security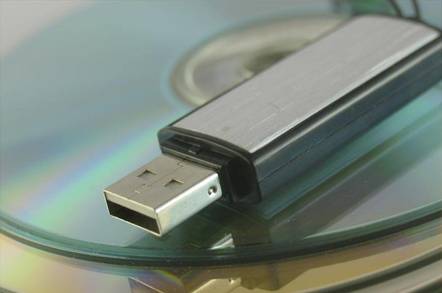 Chip maker Intel, computer manufacturer Lenovo, and security-software publisher Absolute Software today announced a joint program to equip select Lenovo laptops with anti-theft technology.
Intel's Anti-Theft PC Protection hardware, part of the vPro Technology component of the Centrino 2 platform, will enable IT staffers to protect suitably equipped Lenovo T400 14.1-inch laptops through subscriptions to Absolute's Computrace security-software service. Although the announced security capabilities will be built into the T400s, their activation — and the Computrace subscription — will be optional.
According to Bob Galush, Lenovo's vice president for software and peripherals marketing, this hardware/software one-two punch will enable IT departments to "be confident their business notebook PCs are protected by an additional layer of security."
On paper, at least, Galush seems to have reason to exude his own confidence. As described in coordinated press releases from the three companies, an IT admin can choose to configure the anti-theft technology to lock an individual laptop if it fails to "check in" over the internet to the Absolute Monitoring Center within a specified period of time. Alternatively, if a laptop is reported stolen, an admin can designate it to be locked the next time it checks in.
Even without a Computrace subscription, the Intel Anti-Theft PC Protection hardware can lock a laptop after a predetermined number of failed password attempts or if it fails to check in after a predetermined period of time. If and when a stolen laptop is returned to its rightful owner, an admin can then unlock it.
Interestingly, the capabilities outlined by Intel, Lenovo, and Absolute stop short of those demonstrated in the anti-theft demo that Intel execs presented during the Intel Developer Forum in August of this year. In that demo, security measures included remote file encryption and the ability to snap a photo of the laptop-thieving miscreant using the stolen machine's webcam and then automatically email that image of the evildoer back to the laptop's corporate home. Perhaps these powers will appear in verion 2.0.
The first security-enhanced T400s will ship later this month — so if your personal finances are based on laptop-lifting larceny, it's time to step up your efforts. Or, at minimum, avoid Lenovo T400s. ®
Sponsored: Minds Mastering Machines - Call for papers now open