Fraunhofer boffins: Laser printers safe after all
About as dangerous as making toast, seemingly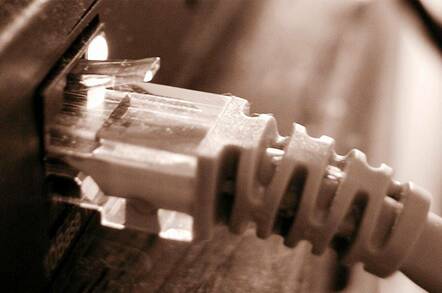 Scientists from Germany's renowned Fraunhofer institutes have concluded that the much-hyped issue of laser printers emitting deadly toxic clouds of toner particles is essentially bunk. Printers do emit small amounts of volatile organic chemicals, but so do toasters.
Various researchers had theorised that laser printers might be emitting clouds of tiny toner (or "toner-like") particles, which would be highly toxic when breathed in. Some have even suggested that having a laser printer in the room with you is as dangerous as smoking cigs - or anyway as dangerous as having a smoker next to you.
As suicidal baccophile nihilists have now been banned from indulging in their sickening vices anywhere near decent folk, it seemed plain that the equally antisocial and murderous devotees of hard copy would also have to be ostracised. Logic would have dictated that those wishing to print out documents should indulge in their perverse, unhealthy habits in some kind of heavily ventilated or outdoor ghetto.
But that's all cobblers, according to the brainboxes of the Fraunhofer Gesellschaft. Printers don't emit toner at all. They do emit stuff, however - the fixing unit, which heats up to 220 degrees, gives off small particles of "volatile substances such as paraffins and silicon oils", according to the Braunschweig-based boffins who looked into the matter.
But nobody should start panicking that we might be all be printing our way unwittingly towards extinction, in a deferred inadvertent paraffin-snort health timebomb apocalypse style of problem. According to the Fraunhofer statement:
The scientists from Braunschweig observed similar phenomena – the formation of ultra-fine particles of volatile organic substances when heated – during typical household activities such as cooking, baking, or making toast.
So roughly speaking, working around laser printers is about as dangerous as making toast or visiting a bakery.
The Fraunhofer boffins also hinted strongly that the various kinds of filter now being sold as a safeguard against the presumed printer particulate poison problem aren't really worth buying, even if you're worried about the volatiles emissions.
"Our investigations show that the various external filters on offer for printers operate in very different ways," says Dr Michael Wensing.
"As the ultra-fine particles are not emitted from a specific part of the printer, but also from the paper output, for instance, a filter can only have a limited effect." ®