Orbitsound T3 mobile 3D stereo speaker
Get a 3D music soundscape wherever you go
Whilst listening to a radio documentary on Syd Barrett, strange things began to happen as the T3 went to town on the rather crude stereo placements on Interstellar Overdrive, half of which was now playing in some seemingly impossible position behind the laptop screen. These effects certainly prick up your ears, but so does the puny bass response. Aural pleasures aside, the lack of bass does make for fatiguing listening and, after prolonged testing, it was actually a relief to turn it off.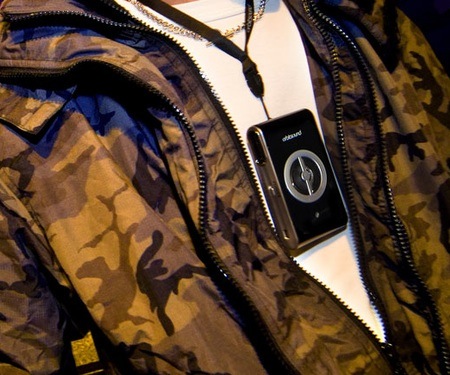 Urban innit?
In yoof mode, with it dangling round the neck, the T3's bass response is even more noticeable by its absence. The short lanyard keeps the T3 in close proximity to the ears and heightens the spatial projection. Purists will be pleased to note that, stereophonically, the left and right channel integrity is preserved in this position. While the T3 continues to produce startling effects and can get fairly loud before distorting - something it does with comparative ease - the fact remains that it's just gutless. While Madonna's Ray of Light sparkled with spatial gymnastics, it failed to throb and, like most music without a pulse, seemed dead as a result.
So what is Orbitsound trying to pull off here? The hype goes something like this: headphones send direct signals to the lugholes and don't deliver the same spatial depth without psychoacoustic treatments. The airSound system relies more on physics than digital signal processing and, is thus, 'purer' and also affords the listener an awareness of the surroundings. While this may be true, headphones can deliver a decent bass response and have the advantage of insulating the listener from outside disturbances - such as some yoof dangling a distorting Orbitsound T3 on the train home.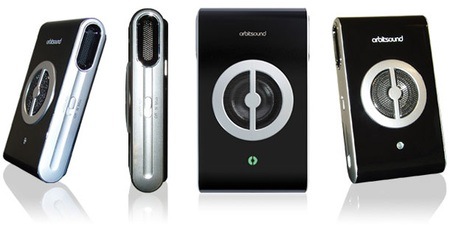 Sound in the round
Verdict
Overall, the T3 is best on a tabletop - just remember to turn off the iTunes Sound Enhancer or the T3 will sound very brittle and nasty. Yet the impression is that this is a device that should be given away at trade shows, as proof of concept, rather than taken too seriously. After all, given its somewhat grandiose price tag of £49, you'd want it to have Bluetooth. Instead, given its woeful lack of bass, it's a rather expensive gimmick. There could be a solution, but not one that airSound audiophile Ted Fletcher would approve of.
SRS' TruBass is a psychoacoustic system that, by using harmonics, tricks the brain into perceiving bass from small speaker systems. Combine airSound and TruBass and you might have something worth hearing. But unless Orbitsound does something to improve the T3's bottom end, then aural excitement alone is unlikely to be to everyone's taste. ®
More Audio Gadgets...
| | | | |
| --- | --- | --- | --- |
| Motorola TLKR T7 | Olympus LS-10 | Bayliss Eco Player | Logitech Boom |
Sponsored: Minds Mastering Machines - Call for papers now open

Orbitsound T3 mobile 3D stereo speaker
Spatially, it's a tease. But sonically, it fails to please.