Online Black Friday sales better than flat
Can Cyber Monday® save etail?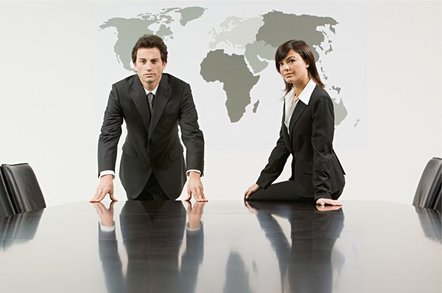 Economic gloom hasn't plundered the stockings of US online retailers nearly as much as some had been expecting. In fact, online sales were up on Black Friday, the traditional start of the US holiday shopping season — but just barely.
E-beancounting firm ComScore reports online retail sales on Black Friday were $534m, an increase of 1 per cent from last year.
Sales on the US Thanksgiving holiday rose 6 per cent to $288m, versus $272 million in 2007.
But total figures for the first 28 days of November reached $10.41bn, marking a 4 per cent decline in online sales compared to the same period last year. ComScore expects the rest of the holiday for online vendors to be flat compared to 2007, coming once again to a $29.2bn total.
"Early reports suggest that Black Friday sales in retail stores were slightly better than anticipated in this depressed retail climate, and that performance apparently extended to the online channel," stated ComScore chairman, Gian Fulgoni.
Meanwhile, the firm has its ear to the ground for "Cyber Monday® - the so-called kickoff to the online shopping season, an event first coined by the National Retail Federation.
The idea is that shoppers looking to avoid a crowd and traditional fatal trampling choose to make their purchases online while at work the following Monday (when they should be reading tech news).
"With so much volatility right now in the variables that influence consumer spending, predicting where this online holiday season will end up has been far more challenging than in previous years," said Fulgoni.
ComScore claims Cyber Monday® has historically proven to be an accurate bellwether for the overall performance of online shopping over the holiday season. ®
Sponsored: Minds Mastering Machines - Call for papers now open