Nokia launches DIY phone design studio
Make your own mobile
Off-the-shelf phones are so old school, according to Nokia. So it's launched a build-your-own-talker website where you can create your very own phone, sort of.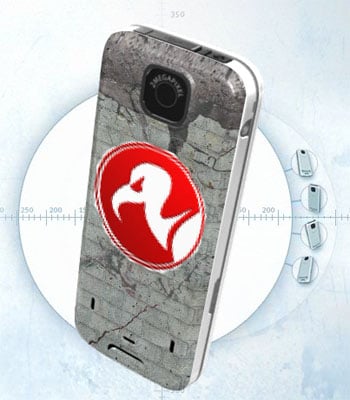 Nokia Build lets you design your own 7310
Yeah, we know - stick the the day job, right?
Sadly, the Nokia Build website only has one phone to choose from: the 7310 Supernova – reviewed here. You begin by adding a base design to the rear – we chose a brick wall – and can then either add some extra detail, such as a spray painted name tag, or begin customisation of the phone's innards.
Nokia gives you the opportunity to add a software package to the phone, but you only have three categories to choose from: games, music and variety, which includes wallpapers.

Add software packages and more clip-on covers
Each package is free, but Nokia only lets you add one, such as games, to the phone. This is a big disappointment, because you're not even given the option to pay more and have all three.
You must also pick between two sets of additional clip-on covers. These are free, but seem a little pointless when you've just spent the last hour carefully designing the back of your 7310.
Nonetheless, if you crave for an individual-looking phone that'll help you stand out from the crowd whilst talking and texting, then Nokia Build is a handy little tool. It's available online now and costs £138 ($211/£euro;163) per phone.
Sponsored: Minds Mastering Machines - Call for papers now open