Acer confirms 10in netbook for Q1 2009
Threat to mainstream laptops
Acer will release a 10in netbook in Q1 2009, an senior executive has revealed.
Scott Lin, the head of Acer Taiwan, said the Aspire One's bigger sibling would debut in February or March, DigiTimes reports.
The move comes after Asus' President, Jerry Shen, indicated the most popular members of its Eee PC line were the 10in models running Windows XP.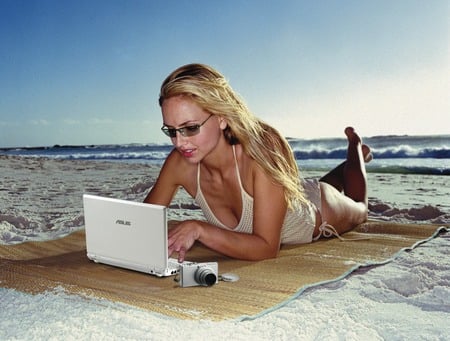 Asus Eee PC and friend: ten-inchers preferred
Between them, Asus and Acer account for the vast majority of Small, Cheap Computer sales to date.
A preference for slightly larger machines suggests a fair few netbook buyers are indeed seeing the machines as alternatives to mainstream laptops. Certainly, Intel's Atom processor - on which many 10in netbooks are based - isn't as powerful as the company's Core 2 Duo, but for internet and personal productivity apps, it's entirely up to the job.
Since both 8.9in and 10in netbook screens have the same resolution - 1024 x 600 - that suggests punters want the bigger keyboard the 10in form-factor offers. Again, that suggests they're buying the machines because they expect to do more with them than key in the occasional IM or URL.
Netbook reviews
Eee PC S101
Dell Inspiron Mini 9
Advent 4213 with HSDPA
Acer Aspire One
Sponsored: Minds Mastering Machines - Call for papers now open