SGI preps supers for future Intel chips
To Itanium or not to Itanium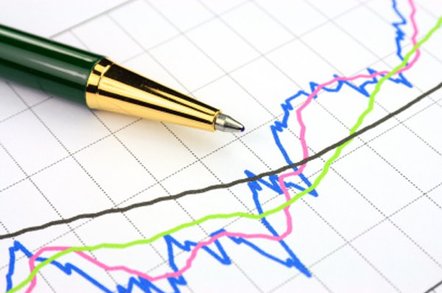 SC08 Architectures can change quickly in the supercomputing space, and slow-moving vendors can get left behind or at least find themselves out of step with the next big wave of sales in the HPC area. This has happened in the past with Silicon Graphics, and the company is determined to not let it happen again.
At the SC08 supercomputing show in Austin, Texas, this week, SGI was on hand to show off its future blade-style compute nodes for its Altix ICE Xeon-based clusters and to continue promoting the Itanium-based Altix 4700 systems that it's been selling and expanding for years. The company was happy to talk about future Altix ICE gear, but it wouldn't be penned down on plans for the Altix 4700 machines.
Michael Brown, sciences segment manager at SGI, was manning the company's booth and showing off a forthcoming Altix ICE blade that will use Intel's "Nehalem" multicore Xeon chip, widely expected to come to market with two, four, and eight cores in March 2009. The SGI compute blade has a dozen memory slots and will support 8 GB DDR3 memory modules, for a total of 96 GB of capacity. Thanks to the QuickPath Interconnect that the Nehalem Xeon and "Tukwila" Itanium processors will share - and their on-chip memory controllers - the "Tylersburg" chipset from Intel doesn't need a northbridge and that leaves room to rejigger the CPU sockets and memory slots and provide better cooling and more memory slots.
The future SGI Altix ICE blade will come with two dual-rate InfiniBand ports, and this is important because the backplane and switches inside the current Altix ICE racks are based on DDR InfiniBand. Brown said that while quad data rate InfiniBand was just coming available, SGI felt that it was more appropriate for its existing customers who want to add more processing power to deliver a DDR InfiniBand blade (running at 20 Gb/sec) rather than bumping up to QDR speeds (at 40 Gb/sec). (As we previously reported, Sun Microsystems is gearing up to sell a much larger blade with two two-socket Nehalem boards on a single blade, which also integrates QDR InfiniBand on the blade).
Brown said that the Altix ICE boxes would be upgraded with faster InfiniBand "within the next calendar year," since HPC customers always want more bandwidth. QDR InfiniBand would probably be available in SGI's plain vanilla rack servers first and then put into the Altix ICE machines later, since the blades and the backplane both need to be updated, not just motherboards.