Virgin Mobile Lobster 621 budget phone
Low-end price meets mid-range feature set
Review Virgin's bizarrely named Lobster brand of youth-oriented mobiles tends towards the cheap and cheerful an the emphasis on value for money rather than specs with big numbers.
And so it is with the 621, which wouldn't raise any tech-head eyebrows with its spec sheet, but still manages to impress by packing in a few functions that wouldn't look out of place on a mid-range handset. Yet it retails for just 25 quid on Virgin's pay-as-you-go service, which almost puts it into the disposable phone category.
The styling certainly isn't disposable. The 621 is a good-looking device, thankfully not looking like a kid's toy, the way so many budget phones do.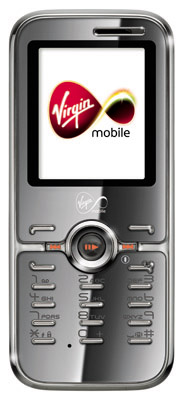 Virgin Mobile's Lobster 621: good looks
Manufacturer Alcatel has opted for a mirrored chrome front which gives the handset a very sleek, elegant look - as well as doing a very passable impression of a vanity mirror if you need to check your lippy in a hurry. It's fashionably slim too - just 11mm - though the curved edges of the rubberised plastic back give the impression it's even thinner.
Weighing in at just 69g, it's perfect for slipping into pocket or handbag. The keypad buttons are of the teensy metallic sliver variety, which are fine for numbers, just about bearable for texting but pretty much hopeless for gaming, which, as with any phone aimed at youngsters, is likely to be a key application.
The numbers themselves are backlit when you press the keys. Above the four rows of numerical keys are the call start and stop buttons as well as two programmable soft-menu keys. The call end/power key has an extra knobbly bit on. Between these four is a smoothly contoured, slightly raised circular navpad.
Sponsored: Minds Mastering Machines - Call for papers now open