Sapphire Radeon HD 4850 X2 dual-GPU graphics card
One card, two very fast graphics chips
This choice of cooling system has allowed Sapphire to fit four DVI-I connectors to the bracket - overkill for most of us but it will doubtless fill some people with joy. The Sapphire package includes a DVI-to-HDMI adaptor, a DVI-to-VGA adaptor, a composite-video adaptor and a component-video adapter.
In addition there is a decent collection of CyberLink software, consisting of PowerDVD 7 and CyberLink DVD Suite, which is made up of PowerProducer 4, PowerDirector 5 Express, Power2GO 5.5 and Medi@show 3.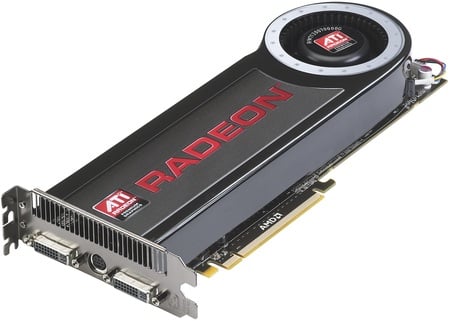 AMD's ATI Radeon HD 4870 X2: scarily high power draw
We tested the Sapphire back-to-back with a reference 4870 X2 that sells for £399 and a reference GTX 280 that is typically available for £330. We used the Asus P6T Deluxe motherboard with Intel i7 965 Extreme 'Nehalem' CPU and 3GB of 1066MHz of DDR 3 with Windows Vista Ultimate Edition.
We tested the GeForce GTX 280 with Nvidia's latest 180.44 beta driver, which boosts the card in 3DMark Vantage by offloading the PhysX workload from the CPU to the GPU. This raises the score for the CPU element of the test by a huge amount which, in turn, raises the overall score and appears to give the GTX 280 the same performance as the overclocked 4850 X2.
You'll probably get a more accurate impression of the GTX 280 if you look at the GPU results in 3DMark Vantage or instead look at 3DMark06 where you can see that performance drops off sharply when anti-aliasing is added to the workload.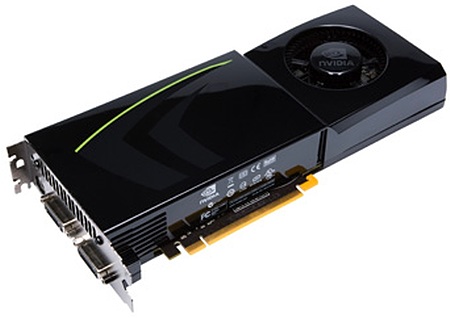 Nvidia's GeForce GTX 280: impressive power-saving features
Benchmark runs in Far Cry 2 show the GTX 280 in a very good light, due at least in part to this being an Nvidia-sponsored game but also because it's a darn fine graphics card. The performance figures can be interpreted in a number of ways, but there's no denying that the power-saving features of GTX 280 are very impressive. It only has a power draw of 135W in Windows, when it is practically silent, and draws 280W when the system was running at full pelt.
Sponsored: Minds Mastering Machines - Call for papers now open