PETA cooks up gory game in Cooking Mama protest
Shut the pluck up
Animal Rights group PETA has designed a gory cooking videogame that's definitely not for vegetarians, because it's intended to shame the Cooking Mama videogame series which the group's claimed is too meat focused.
Can't see the video? Download Flash Player from Adobe.com
To play the fullsize version click here
Cooking Mama: Mama Kills Animals is an unauthorised PETA edition in which gamers prepare a Thanksgiving dinner by going through the motions of plucking a turkey's feathers, pulling out its guts and cutting off the head.
A cleaver-wielding Mama takes delight in the gore and criticises you for not being vicious enough. But in the end, Mama has a change of heart and replaces her bloodlust with a craving for tofu-formed mock-turkey.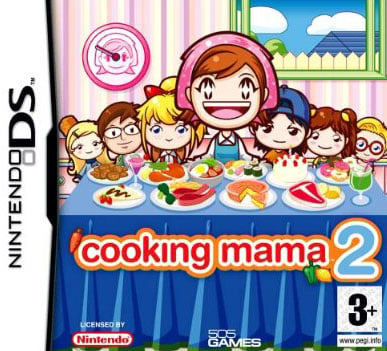 One of Majesco's Cooking Mama games
PETA said that Majesco, the company behind the Cooking Mama series, has made the games too "heavy on dishes that are made from dead animals". In the group's opinion, the only things missing from Majesco's cooking games are blood and gore.
"We're having a bit of fun at Mama's expense, but there's nothing funny about the suffering endured by turkeys and other animals who are killed for food," said Joel Bartlett, Marketing Manager at PETA.
Register Hardware's sceptical that the game will have much effect - not least because it's actually a lot of fun to play. Admittedly it's quite gory and difficult to rip the bird's feathers out, but we've seen worse PG-rated films.
Pass the cranberry sauce, ma...
Sponsored: Minds Mastering Machines - Call for papers now open