iPhone backup battery case launched
To protect and charge
Using the iPhone 3G to its full potential can quickly drain the battery. So accessory firm Incase has launched a case-cum-battery to provide the talker with a power reserve.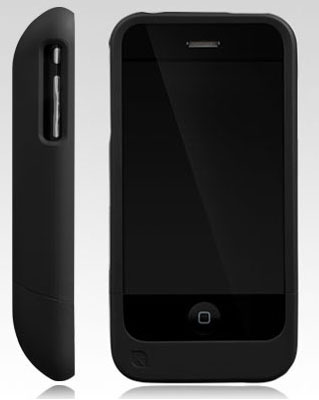 Incase's Power Slider battery case for the iPhone 3G
The Power Slider for iPhone 3G looks like any normal iPhone case – albeit, a bulky one – but it has a hidden secret: an integrated lithium-ion battery.
Incase said that case will give the iPhone 3G an additional 330 hours of standby life or five hours extra use over 3G. Alternatively, it'll provide enough juice for up to 26 extra hours of audio playback, or seven hours of video playback. Power Slider can increase web use over 3G by five hours and Wi-Fi life by six hours.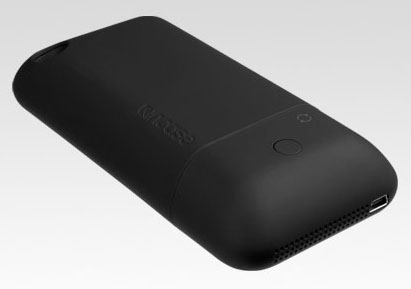 The case covers the iPhone's power jack
Once fitted to the phone, Power Slider becomes the talker's primary power source. The iPhone's internal battery only takes over when Power Slider's reserves have been depleted.
A five light status indicator on the back informs you about the case's battery life and charging/sync status.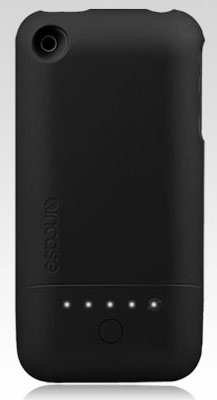 Power Slider becomes the phone's primary power source
It's worth noting that Power Slider will prevent access to the iPhone's docking port, because the case covers over that section of the phone. Incase has instead built a USB port into Power Slider's bottom and will bundle it with a custom USB charging cable.
The hardshell case should be study enough to protect the iPhone against knocks and scrapes. The soft-touch coating's also said to make the phone easier to hold.
Incase's PowerSlider for iPhone 3G will be available from 28 November and priced at $100 (£66/€79). A UK release date or price hasn't been given.
Sponsored: Minds Mastering Machines - Call for papers now open