EMC launches Data Protection Advisor
Tape backup not enough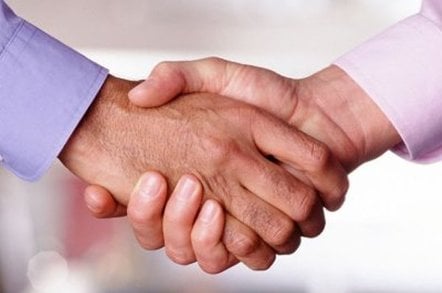 For EMC users, the tape backup world is not enough. These days, data is backed up to disk, deduplicated, and - horror of horrors - EMC shops might have NetApp and Data Domain boxes in them. So EMC has upgraded its Backup Advisor product to reflect these facts of life.
It acquired WysDM in April 2008 so that it owned the code it was then shipping as Backup Advisor. This code tells users if backups have succeeded or failed and gives hints as to why a failure happened. Generally, backup reporting tools do just that, report on backups, but we do much more than just backup data in order to protect it. We snapshot it, replicate it, back it up to disk, and de-duplicate it. We do these things with data from physical servers and from virtual servers. We also may do this on multiple vendors' kit, and we'd like to have, please, a single data protection reporting tool that advises us on the scope of our protection policies and their efficacy - and helps troubleshoot the failures that happen.
Backup Advisor has been renamed Data Protection Advisor v5.0 and it now supports VMware and virtual servers, Avamar source-based de-duplication, and protection activities on EMC's Celerra filers as well as expanded coverage of NetApp arrays and Data Domain de-duplicating arrays.
EMC says it can "monitor [the] data protection infrastructure, troubleshoot specific failures and issues, trend and analyze capacity, service level agreements [and] plan by analysing environment-wide usage." For example, it can look into the data path if there is a backup failure and suggest the component, such as a switch, that caused it to fail.
In the case of Avamar, it can now carry out de-duplication calculations, do job schedule forecasting, and report on Avamar replication. For VMware, it can collect configuration, status, performance, and utilisation data.
This is a work in progress, but the ultimate aim of being a single source for data protection planning, implementation, and monitoring is clear.
In other announcements today, EMC upgraded Networker to provide VSS-based backups on Microsoft servers, better protect VMware, backup Hyper-V servers, restore SharePoint data at varying granularity levels, and integrate with RecoverPoint. That product has a new version, 3.1, that can consolidate multiple snapshots into one, be non-disruptively upgraded, and deliver both more throughput and better replication.
The Avamar product gained better management facilities and a lower-cost configuration.
These are are all just bricks in EMC's data protection wall which is higher and stronger as a result. ®
Sponsored: Minds Mastering Machines - Call for papers now open