Platform fires discount cluster tools into schools
A little kindness goes a long way - to future sales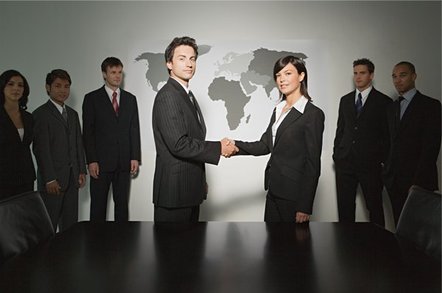 SC08 It is a given in the computer industry that the things that compsci students learn at college or university has a dramatic effect on the products they use in their future careers as computer scientists, programmers, or managers.
New technologies are created in academia, often funded by governments and corporations looking for future profits. But companies are also interested in seeding future customers in academia, as well as getting some cash right now.
That's why Platform Computing, one of the pioneers in grid computing and cluster management, is announcing a high-end, discounted bundle of its products aimed at colleges and universities.
The bundle is based on a closed source set of programs created by Platform Computing or acquired by it, and includes the latest versions of the LSF workload management software for clusters (that's Platform's flagship product) as well as the LSF Multicluster grid software for scheduling workloads to run across geographically distributed grids. The academic bundle also includes the Platform MPI clustering software that Platform Computing picked up from Norway-based Scali AS, as well as the Platform RTM cluster monitoring tool and the Platform Management Console, which brings it all together in a web console. This stack of cluster tools was upgraded last week to new versions.
According to William Lu, director of marketing for the government and education markets at Platform Computing, the bundle, called Platform HPC Academic, is not seeking to replace the open source Platform Open Cluster Stack 5.
The company distributes this as an open source product and through commercialized versions with Dell and Red Hat. Lu says that OCS is great for helping people set up a Linux cluster quickly, and while it has some management features - including an open source tool called Lava that is based on an earlier version of Platform Computing's LSF tool - the closed source tools are better.
OCS is aimed at entry users, the Platform stack is for serious users, and the Platform HPC Academic bundle is for serious schools who are working on a leaner budget. For a 1,000-core cluster, Lu says it costs about $44 per core, including one-year of technical support. If there was a similar commercial bundle, it would cost around $275 per core.
While Platform Computing is thinking about bundles for commercial clients, it is for the moment happy to stick with the vertical bundles it already sells for specific kinds of cluster applications, its existing reseller agreements with server makers, and the Red Hat and Dell distribution of the OCS tools. ®
Sponsored: Minds Mastering Machines - Call for papers now open