IQstor claims highest-density drive array
Is there room for another drive array manufacturer?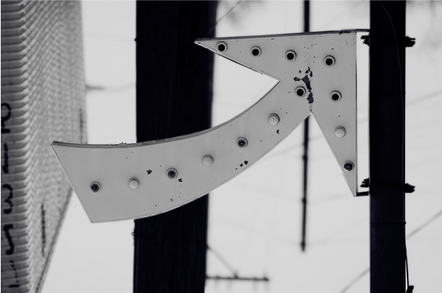 Here's a new storage array for channel players looking for an edge, a more-for-less product. It's a 52TB, 4U box with SAN software that can scale up past a petabyte and comes from a supplier - IQstor - most of us have never heard of, as it supplies smaller OEMs.
Now it's looking to supply system integrators and VARs. Spokesperson Albert Saraie says we should think of it as a smaller version of EqualLogic, or as a supplier in a similar class to Dot Hill, LSI and Xyratex or maybe Infortrend.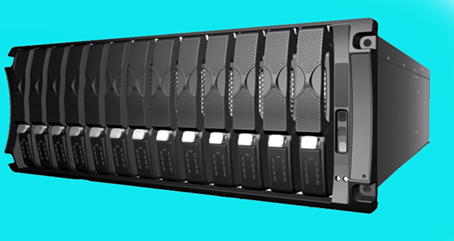 The IQ5200 crams 52 1TB SATA drives into a 4U enclosure which beats the 48 EqualLogic can do, with its Xyratex-supplied drive array shelf. Using 4 x 4 lane 3Gbit/s SAS expansion ports, daisy-chained SBODs (switched bunch of disks) take the capacity of a single system up to 1.04PB. There are two active/active RAID controllers with automatic failover, offering levels 0, 1, 3, 5, 50 and 6, with each controller having 4 x 4Gbit/s Fibre Channel ports and 4 iSCSI GigE ports with TCP/IP offload engines. Saraie says the aggregate bandwidth is 2GB/sec. The fans and power supplies have 3 + 1 redundancy.
The box has a front-loading design with 13 storage blades, each with four drives. Saraie says that makes access much easier, especially towards the top of a rack where pulling out the top of a fully configured shelf can topple the rack unless precautions are taken. He also says this is the densest full-function, meaning not MAID, drive array in the industry.
Copan's MAID system packs more drives in the same space by having three quarters of them spun down at any one time and so not generating heat.
The IQstor software includes volume manager-based virtualisation, snapshot, volume copy, synch and async remote replication, storage provisioning and SAN management. There is no thin provisioning as such although the effect is the same. IQstor comes at that issue from the other end by enabling dynamic capacity expansion - once a threshold level is reached more storage can be provisioned from a storage pool with the host Microsoft O/S being told to expand a partition. Saraie says: "Thin provisioning fakes out the O/S. This doesn't."
An interesting comparison point is Sun's 7000 open storage range with the 7210 have 46TB in its Thumper chassis and using SSD technology. Sarai says the IQstor 5200 firmware can handle SSDs but IQStor is waiting for SSD prices to fall and market demand to arrive before it ships SSD product
The IQ5200 seems to be partially aimed at disgruntled or concerned EqualLogic channel partners, worried at Dell's direct competition, with Saraie saying that US reseller CDW walked away when Dell took over EqualLogic because of the channel competition issue.
That's the pitch then: more iSCSI (and FC) capacity per rack unit than EqualLogic, more SAN management software than Dot Hill, Infortrend or Xyratex, petabyte scalability, a better price, no channel competition and easier HW servicing as the racks won't fall over.
The end-user US starting price for a 52TB system is $34,995. NCE will resell it in the UK. ®
Sponsored: Minds Mastering Machines - Call for papers now open