Still sending naked email? Get your protection here
Buckle your seatbelt, encrypt your bits
The setup also offers documentation that is worth having, though unless you speak German, there's no reason to install the advanced manual. Other than that, be sure to check everything else.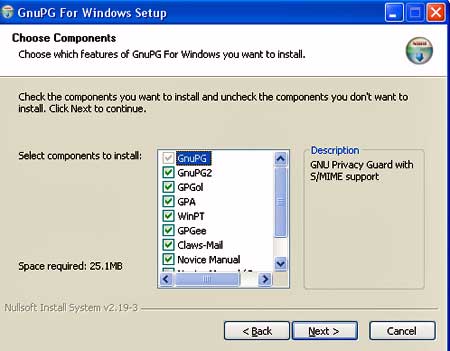 Install all components (except possibly advanced manual)
Once completed, you'll find a new entry in the All Programs folder of Windows called GnuPG for Windows. Highlighting that item will reveal the modules of Gpg4Win that provide things such key management and email encryption. Here's what it looks like: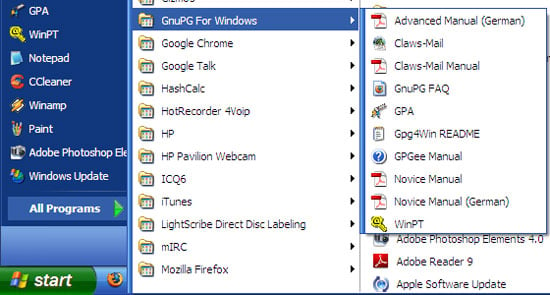 Once Gpg4Win is installed, here's what you get
Sponsored: Fast data protection ROI?