Reg Reader 'bitch of a survey' transformed into beautiful webcast
Building applications for the 21st century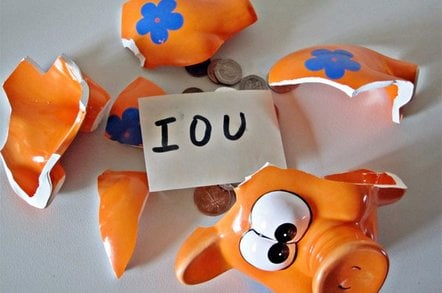 Reg Tech Panel Earlier this month we polled you, our beloved readers, for your thoughts about application development and software platforms. We freely admitted that this was a "bitch of a survey". But more than 500 of you replied. We're very, very grateful to you. Armed with your responses, we are making a couple of webcasts aimed at IT pros about this dry but crucially important area of technology.
We have grandly called the first webcast - cue drum roll - Building Applications for the 21st Century, and here is your sign up page.
Building Applications lasts an hour and broadcasts live on 2 December at 2pm GMT - registrants can also listen in later. But listen live and you get the chance to throw curve ball questions at the speakers.
Want to know more? Here we go:
Join The Register and industry experts for a live webcast exploring the challenges that organisations face as they develop applications for the 21st Century.
We examine the potential benefits and pitfalls of the application platform layer versus the technology stack approach and try to understand how to deliver the business benefits required, irrespective of the approach.
Leading the proceedings is veteran Reg broadcaster Tim Phillips. Alongside him on the couch we'll have industry experts from Microsoft and independent analysts from Freeform Dynamics who will deliver the findings from the recent Reg Reader research.
The Regcast also explores how to manage a set of capabilities that can be shared between applications - like workflow capabilities, content management, identity management and so on. Our panel looks at the obvious buy-not-build benefits (cost, risk, usability), the advantages to be had from consistency across application provisioning, improved back-end integration and better implementation of policy.
Join us.
Which of these advantages are being realised, by whom and how?
What are the architectural and operational requirements to be met for the platform to work?
What do organisations need to do to benefit most from the promise of the application platform, and where can they come unstuck?
How can you get involved:
Sponsored: Minds Mastering Machines - Call for papers now open