Sony Walkman NWZ-E436F music and video player
Budget iPod Nano beater
The FM radio works well by using the earphones cable as an antenna though it's not an RDS device. The E lacks the capacity to set up on-board playlists nor does it have any sort of recording facility. But ID tag and album art recognition was faultless, and you can also view content by folder should anything go amiss.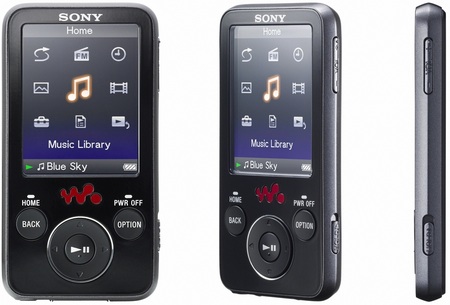 Well rounded
Sony claims a battery life of up to 45 hours for audio and rather surprisingly this proved to be about right. We got 42 hours from a full charge, which deserves a polite round of applause - as does out ability to stay awake late listening to music.
So how does the E stack up against the competition? As the cheapest widely available Nano is now a good £40 more - the extra 4GB of memory notwithstanding – the E's obvious nemeses are the Sansa Fuze and Samsung T10. Both can be found for a similar price, though the former comes with Micro SDHC memory expansion and a record facility, while the latter now comes with Bluetooth, according to Samsung's website. We think the Sony is a nicer looking device than the Samsung, but neither is quite a slick as the Fuze.
The Fuze and the Samsung have a slight - and we mean slight - edge when it comes to sound quality too. On the other hand, the menu system and navigation on the Sony is the fastest and the most straightforward of the three. At the end of the day, you pays your money and you makes your choice.
Verdict
Another solid MP3 player from a company you should really expect nothing less from. The NWK-E436F - come on, Sony, more slip-off-the-tongue names in future - has a nice form-factor, is eminently usable, pumps out a more than adequate sound and has a very good battery life. It is, however, just a bit lacking in what some marketing nerks like to call 'surprise and delight'.
Sponsored: Minds Mastering Machines - Call for papers now open

Sony Walkman NWZ-E436F music and video player
A solid and competent if rather unexciting music and video player that represents good value for money.