Sony Walkman NWZ-E436F music and video player
Budget iPod Nano beater
We found the sound of the E just a little raucous out of the box, but once we moved the EQ settings to Pop, things improved mightily. A few moments' more spent fiddling with the equaliser paid even bigger dividends, resulting a sound that was firm, focused and nicely balanced.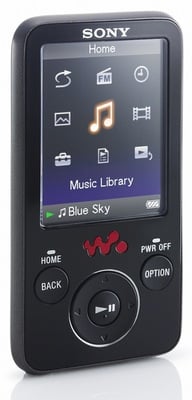 No Ogg or FLAC - or even ATRAC support
Video playback is supported up to 30f/s 320 x 240, and the device can be set to play in landscape as well as portrait, but customers without suitable software will need to cough up £6 to enable the transcoding feature on the bundled Sony Media Manager software. We thought this was taking the proverbial when we came across it while reviewing the A-class Walkman, and time and tide have not changed our opinion.
The E is one of the media players supported by BBC iPlayer downloads. By way of a quick test, we downloaded the 25f/s file of episode 4 of Little Dorrit, and while it was perfectly watchable it did look rather jerky. Still, who buys a 2in-screen MP3 player to watch Dickens adaptations?
The E has gumption enough to load as either an MTP or mass-storage device depending on the host, and for Windows users there's also a handy little Content Transfer app on the bundled CD. This is a small window that can be pinned on top of your other applications that allows you drag and drop content directly from iTunes or Windows Media Player. It's effectiveness is a little stunted by the fact that you can't drag artists or albums across, only the actual tracks, leading to a lot of shift-selecting. But it is handy for iTunes users who don't want to have to rummage about in their iTunes folder trying to find just where the hell it has put the other half of that album...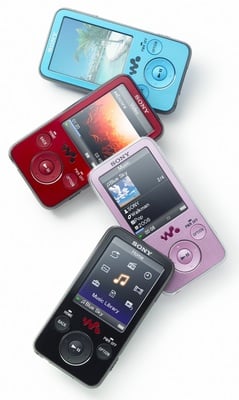 Sony in 'working well with iTunes' shock
But spare a thought for the poor Sony staffers who had to develop software to allow their Walkman players to cosy up to iTunes. The humiliation must have been unbearable, akin to being sent to a convent school outside Heidelberg to spend the rest of the war teaching the young girls home economics.
Sponsored: Minds Mastering Machines - Call for papers now open