Sony Walkman NWZ-E436F music and video player
Budget iPod Nano beater
Build quality is up to Sony's usual high standards, though the predominance of plastic does rather mark the E as a player built down to a price. Yet it's a solid device and should prove up to coping with the punishment any modern MP3 player can expect to come its way.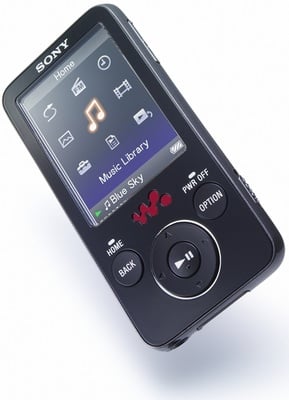 Decent build quality - but lacking pizzazz
In terms of sheer style, though, we don't think the E is quite as slick as either the Nano or the SanDisk Sansa Fuze. The latter, with its fully flush screen and glowing blue navpad surround, is still one of our favorite players from a purely aesthetic point of view.
The E's basic menu structure is clear and simple. A 3 x 3 grid gives you direct access to your videos, pictures, music, the FM radio, whatever is currently playing, and the various device settings. Just use the navpad to highlight the relevant icon then press the centre key to select. It's intuitive, straightforward and fast. You can't really ask for much more from a menu system.
Format support is limited to the usual suspects: MP3, non-DRM AAC, WMA with and without DRM, MPEG 4, H.264, AVC, WMV9 with and without rights management, and JPEG. Quite why Sony has utterly abandoned ATRAC users is anyone's guess as is its refusal to support FLAC, which seems wholly perverse given that Sony trades on the perceived audio quality of its products. There's no Ogg, either.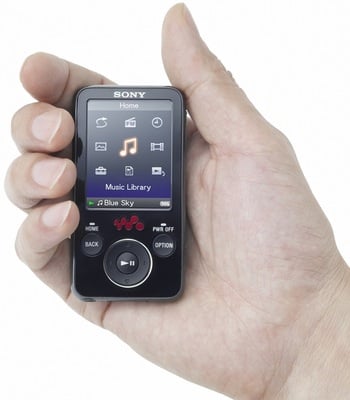 Compact
Though the bundled earphones aren't in the same league as the ones than come with an A-series Walkman, they still proved capable of producing a clear, punchy and distortion-free sound. Sound modification is limited to a five-band graphic equaliser with five pre-sets and the option to set and save two more of your own.
Sponsored: Minds Mastering Machines - Call for papers now open