Cisco battles Meltdown with mobile and video
Pushes into wireless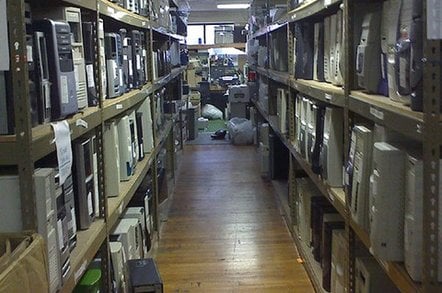 Cisco CEO John Chambers claims to have a 'playbook' for coping with recessions, and two of its principles of survival are to prepare for the upturn in order to benefit more than rivals, and to use customers' own pressures during the bad times to deepen relationships with them. Both of these principles will be tested in the company's strengthening push into the wireless and converged carrier market, for which its new ASR 9000 edge router – designed for the 'zettabyte era' – is a flagship product.
Cisco argues that carriers, in order to survive themselves, will have to progress towards all-IP networks, despite the investment required during lean times, as these networks will allow them to deliver attractive services such as video cost effectively. They will also cut their operating costs and will position them strongly for the recovery.
The move to all-IP has always represented a natural opportunity for the internet router giant to make a stronger mark in the telecoms world, as the closed technologies dominated by Ericsson and others start to wane. So Cisco aims to exploit this opportunity at the earliest point, saying it will create long term strategic relationships with carriers by giving them an IP route through recession. In line with its playbook, it will invest particularly heavily in the US, which it believes will emerge first from recession, and in China and India, which should be the most resilient.
As well as the natural business of routers and core networks, to take mobile operators towards their next generation IP systems, Cisco is looking to expand in other areas of the wireless business, a sector that shone in its recently released third quarter results. It already dominated enterprise WLans and wired/wireless networks, and the home wireless network via its Linksys arm. And new approaches to mobile RANs, with IP equipment and commoditized base station designs, such as femtocells, should also play into Cisco's hands.
But the star of the show is currently the ASR (Aggregation Services Router) 9000, which the marketing hype says will help prepare carriers to be able to serve zettabytes (a sextillion bytes) of internet traffic, a level that some analysts believe will be reached within six to seven years.
The latest member of the ASR family costs $80,000 and adds 6.4Tbps (terabytes per second) to the capacity of any existing router, says Cisco, which means 400Gbps per slot. This is achieved using the vendor's IP over DWDM (dense wave division multiplexing) technology. With Chambers reiterating his oft-voiced mantra that video and mobility will drive the next wave of the internet revolution, the ASR 9000 also includes Cisco's new Advanced Video Services (AVS) module to support faster video streaming, content caching, advert insertion, fast channel changing and error correction at the network edge.
Cisco says that service providers, despite their spending pressures, must make decisions for the 'zettabyte era' now, with traffic already growing exponentially, and with the main growth driver being customer demand for high bandwidth multimedia web services, and for these to be available on mobile devices as well as fixed. The company claims that some carriers are already showing active interest, notably Japan's Softbank and AT&T.
"Earlier generations of edge routers were not designed to address the massive growth that IP video is driving across mobile and wireline networks. Softbank Corporation is looking for innovative solutions that enable us to reduce costs, keep pace and converge our broadband, mobile and business networks onto common infrastructure," said Junishi Miyakawa, director and CTO of Softbank Mobile and Softbank Telecom.
Sponsored: Minds Mastering Machines - Call for papers now open