Carbon Fibre MacBook Air to waft in soon?
Aluminium alternative?
Apple's next MacBook Air may be made out of carbon fibre, sources close to the company have claimed.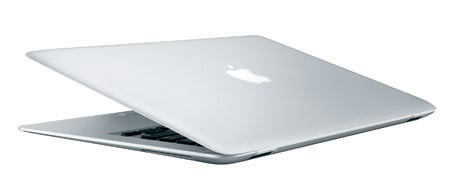 Apple's MacBook Air: aluminium base today, carbon fibre tomorrow
If Apple gives an Air overhaul the go-ahead, the machine's "lower aluminium case, or bottom cover" would be replace with carbon fibre, according to an Apple Insider report citing sources familiar with Apple's Air R&D efforts.
The MacBook Air - updated only last month - currently weighs in at around 1360g, but replacing the bottom cover with carbon fibre could see the machine's weight drop to around 1263g - a 'massive' seven per cent reduction.
Although not a huge weight difference, use of ultra-tough carbon fibre could give the Air more standing in the durability stakes.
Air's aluminium shell is made from a single block of aluminium, which Apple's dubbed the "unibody" enclosure. Previous MacBook models used an internal skeleton to hold the body together, but Apple's claimed that the unibody design makes Air's shell stronger and more robust.
The R&D source apparently also stated that a pre-production model – which has already been produced – looked almost identical to the existing Air, except for the black carbon fibre bottom.
Development of a carbon-fibre MacBook Air isn't that unreasonable because a carbon fibre Vaio laptop is already available from Sony. Several mobile phone manufacturers have also already developed handsets with carbon fibre bodies, including Nokia's 8800 Arte and LG's Secret.
Sponsored: Minds Mastering Machines - Call for papers now open