SMBs split on tech spending plans
IT glass half empty, half full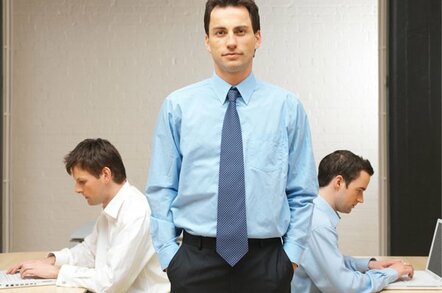 Just as The Meltdown was ramping up to full swing back in September, the Computing Technology Industry Association thought it was a good time to bug small and medium businesses in the US, Canada, and the UK about their businesses' prospects and their IT spending plans in the next twelve months.
The news from CompTIA is not as bad as you might expect. Then again, this was September and things look a little less rosy now in the middle of November. The financial bailout hangover has not set in yet, and some of us hoping for a more reasonable US now that Barack Obama has been elected President are still a little high from the euphoria of the election. Reality is starting to settle in. And that might mean IT shops asked the same questions today as they were back in September by CompTIA might answer differently - perhaps a lot differently.
CompTIA surveyed 772 small and medium businesses (companies with between 10 and 999 employees) in those three countries, and 85 per cent of those surveyed said they plan to hire new employees (not just in IT) in the next twelve months. Given the 6.5 per cent employment rate, which is anticipated to rise to 8 per cent or higher in the US, this is comforting if it turns out to be true for 2009.
Some 54 per cent of those polled said they expected to have revenue growth of at least 10 per cent over the next year and 40 per cent said they would add new locations. While this sounds like good news, CompTIA did not reveal how many companies were expected to cut employees, experience revenue declines, close locations, or at least put a freeze on new locations.
On the IT spending front, the news is mixed. Across all industries in the three geographies polled, 51 per cent of SMBs said they would be increasing their IT spending in the next twelve months, while 49 per cent said they expected it to be flat or down. That represents a cooling of IT spending. In last year's survey, looking ahead into 2008, 62 per cent of SMBs in these three countries said they expected to increase spending on IT, while 38 said they expected flat or declining budgets. Without knowing the magnitude of the spending, it is hard (alright, impossible) to gauge from these statement if there is a net increase or decrease in IT spending expected in 2008 or 2009.
"Small and mid-sized businesses have made significant investments in technology over the past dozen years," explained Todd Thibodeaux, president and chief executive officer of CompTIA in a statement accompanying these figures. "In the past, tech spending might have been one of the first line items slashed in a tough economy. Today, SMBs are savvier because they rely on technology for an increasing amount of their core business operations. It's encouraging to see that the majority of SMBs plan to maintain, if not increase, current tech spending during this time of economic uncertainty."
We'll see. ®
Sponsored: Minds Mastering Machines - Call for papers now open