Intel intros hi-tech digital doctor
Is there a Core 2 Duo in the house?
Intel has launched an in-home medical gizmo that'll not only monitor your vital signs and store all your medical details, but which can even get a doctor on the blower for you.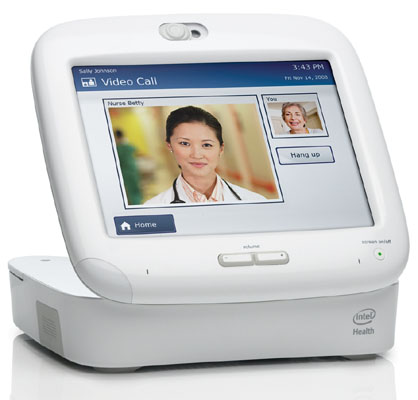 Intel's Health Guide PHS6000: doctor in the house
The Intel Health Guide PHS6000 is an all-in-one health station which patients can use at home to, say, connect to a blood pressure monitor for analysis and storage of their vital signs. It'll organise weekly videoconferences with a doctor for you, and let them send you over personalised care guides.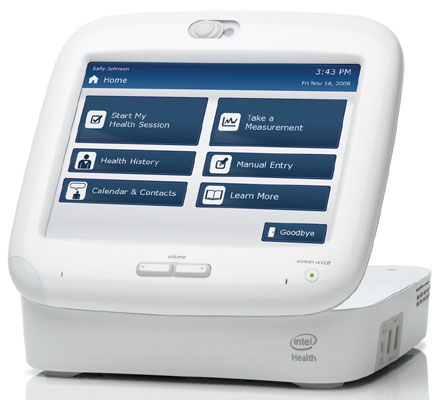 Monitor your health, at home
The PHS6000 is also pre-loaded with a database of medical knowledge, so that it's able to interpret a patient's readings and provide medical explanations – as either a written description or a video. The machine's findings aren't designed to replace trips to the doctor, though.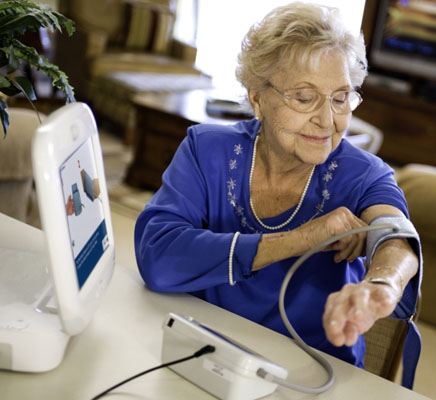 'Six years of medical school? Pah!'
The 280 x 90 x 270mm PHS6000 sports a 10.4in touchscreen and an unspecified Intel processor and chipset. The unit has a wired web connection so patients can make use of its integrated microphone and video camera for video calls.
A 40GB hard drive holds the user's medical details and presumably the inclusion of four USB ports and Bluetooth connectivity means you can move your medical stat's off onto a Flash drive or mobile phone.
Intel's PHS6000 is currently awaiting CE certification in Europe, so a commercial launch date or price hasn't been announced yet.
Sponsored: Minds Mastering Machines - Call for papers now open