Law Commissions want to keep UK consumers' refund rights
Slam European Commission's actions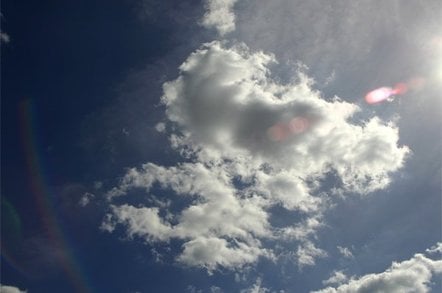 UK consumers should be able to demand refunds for faulty goods despite attempts by the European Commission to undermine that right, the Law Commission and the Scottish Law Commission have said.
The Commissions have been asked by Government to undertake a consultation on consumers' rights when goods are faulty, and they have said that they would like UK consumers to retain their right to a refund.
UK law gives consumers the right to their money back if they are sold something that is not the same as what they agreed to buy or is faulty. That refund must be claimed within "a reasonable time", though what counts as a reasonable time is unclear.
The European Union Consumer Sales Directive says that consumers can only have a refund if a repair or replacement is not available.
The European Commission wants to stop EU member states from allowing consumers more or fewer rights than appear in a proposed new version of the Directive, but the Commissions have rejected any watering-down of consumer rights.
"We think the right to reject should be kept as a short-term remedy of first instance," said a statement from the Commissions. "It is a simple remedy which inspires consumer confidence: consumers know that they can get their money back without fuss, should (for example) the product have a design flaw."
Eight other EU countries have similar rights of rejection, which they would lose if the Commission's new Directive was fully harmonized.
The main problem with the right to reject for a full refund, the Commissions said, is uncertainty over how long that right lasts. They have proposed that the right should normally only last 30 days.
"This would provide a reasonable time to test the goods. However, there would be flexibility for shorter or longer periods in defined circumstances," they said.
The Commission has also proposed limiting a person's right to a refund when defects are said only to be minor. The Commissions have said that they do not agree with that limit.
"Consumers often care a great deal about the appearance of new consumer goods. A scratch which is minor to the retailer may not be minor to the consumer. We are concerned that removing the right to a refund for minor defects would lead to unnecessary disputes," they said.
The Commissions also expressed concern about a consumer's right to a refund if repairs or replacements have failed but the time within which they qualify for a refund has passed.
"Consumers may become trapped into a cycle of failed repairs," they said. "We provisionally propose that consumers should be entitled to ask for a refund or price reduction after two failed repairs or one failed replacement; or where the goods have proved dangerous; or where the retailer has behaved so unreasonably as to undermine trust between the parties."
The European Commission is reviewing all business to consumer law, and says that it wants to harmonise the laws because a fragmented legal landscape makes it harder for businesses to sell across borders.
"The internal market effects of the fragmentation are a reluctance by businesses to sell cross-border to consumers which in turn reduces consumer welfare," said the European Commission's consumer rights directive proposal. "If consumers are precluded access to competitive cross-border offers they do not fully reap up the benefits of the internal market in terms of more choice and better prices."
The Law Commissions have asked for responses to the consultation before 2nd February 2009.

Copyright © 2008, OUT-LAW.com
OUT-LAW.COM is part of international law firm Pinsent Masons.
Related links
The Law Commissions' consultation (pdf)
The European Commission's consultation (pdf)
Sponsored: Minds Mastering Machines - Call for papers now open