Toshiba launches Cell-derived HD TV
No Cell inside, though
Thanks to some careful wording, Toshiba's been able to launch the "world's first upscaling TV".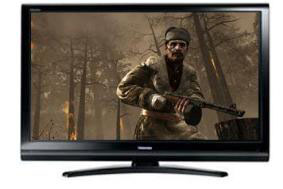 Toshiba's Regza ZV: with Resolution Plus
Don't be fooled by its use of the English language though, because the Regza ZV 1920 x 1080p screen's actually the world's first upscaling telly... to feature Toshiba's Resolution Plus technology, which improves images by "increasing image definition and improving picture edges".
This is achieved by inclusion of the firm's Quad Core HD processor - aka the SpursEngine - which is based on bits out of the Cell processor, but – crucially – isn't the Cell processor itself.
The ZV's SpursEngine reviews adjacent areas of an image to determine "waveforms of a similar nature", before combining pixel information to enhance edge detail and improve the perceived depth and texture of the final picture. In short, you'll just see a sharper and more defined image, apparently.
Regza ZV fans will be able to choose between a 42in or 46in screen and be confident that there are only minuscule differences between them, apart from their screen sizes.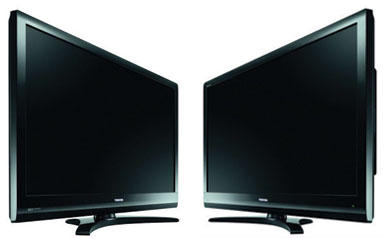 HD (almost) images from SD content
For example, the 46in model betters the 42in model's 17,000:1 contrast ratio with a 30,000:1 value. The larger model's response time is also three milliseconds longer than the 42in model's 5ms response time, which isn't good if you're in a hurry for a Hollyoaks fix.
Both sets feature 100Hz frame rates – although Sony's already up to 200Hz - and have a built-in digital tuner. Three HDMI ports are integrated as standard and you'll be able to mount either size screen to your wall.
Toshiba's Regza ZV TV will be available at the beginning of December, with the 42in model priced at £900 ($1415/€1100) and the 46in screen at £1200 ($1885/€1465).
Sponsored: Minds Mastering Machines - Call for papers now open