Plasmon plc sheds staff as investor bails out
US private equity funder gets cold feet UPDATED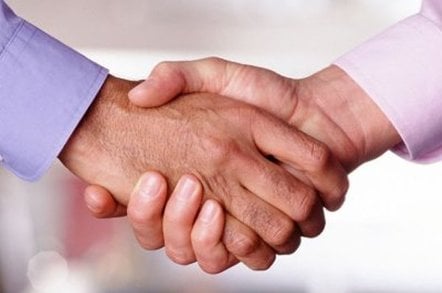 The US private equity-funded buyout of Plasmon's US operation has failed, leaving Plasmon plc in tatters. The Kroll administrators are searching for a new company buyer.
On Friday a transfer of working capital cash was supposed to be made from Plasmon LLC in Broomfield, Colorado to Plasmon plc in Melbourn, England. But according to sources, it didn't happen because no payment was made by the US private equity firm.
People familiar with the event say the administrators - who took over the firm back in October - called a meeting at 4.30pm on Friday, November 7. The gist of it was that Plasmon LLC had failed to provide cash needed for working capital as the US investor had not delivered. Plasmon plc's sales and marketing staff were made redundant on the spot, leaving just 15 to 20 administration, technical support and media research people left as the administrators prepared to look for another buyer or close down.
A spokesperson for the Kroll administrators confirmed that Colin Horn, VP EMEA Sales and Services, recruited only last month, is no longer with the company. Sources also say that Steve Tongish, the Director for EMEA Marketing, has been let go.
On October 31 Plasmon LLC CEO Steve Murphy was still confident that final funding for what was referred to internally as NewCo would be coming and that a capital structure would be created as the buyout transaction completed. He was even looking at other opportunities.
NewCo represented the lifeboat for Plasmon which has struggled to make a success of its UDO optical technology. The investors backing Plasmon plc threw their hands up a month or two ago and Murphy looked for a buyer, finding a US private equity investor.
His NewCo strategy was to include UDO as part of a disk-based Archive Appliance, and Murphy's team had negotiated deals with NetApp, IBM and others in support of this. Meanwhile administrators from Kroll's restructuring services were running Plasmon plc with all its staff working as contract employees for the administrators.
Up until last Friday slightly more than 60 people had been made redundant by Plasmon plc as the media manufacturing operation was closed down and the company and its remaining staff prepared to turn itself into the EMEA sales and support arm of Murphy's NewCo. Some 45 people remained. The Plasmon building at Whiting Way in Melbourn was put up for lease with the now much smaller and hopeful soon-to-be NewCo EMEA unit staying in part of it or looking for its own smaller office nearby.
It was not to be.
In the USA Steve Murphy, now no longer a Plasmon director, says that he has been asked to work with other interested parties, potential buyers, to try again to secure a future for the company. He is convinced that there is a future for the company still as its long-term data storage proposition and technology is sound and there is a 6,500-strong customer base.
Before Friday, redundant Plasmon plc staff were looking enviously at NewCo and the Plasmon plc survivors, thinking they'd been used up and discarded as viable UK technology was asset-stripped to the USA. Now it appears that the NewCo lifeboat has hit the rocks too and sunk. It's asset destruction.
One source said: "It's a shame. Plasmon is ultimately a victim of the credit crunch. It had good technology and there was a market need for it."
The administrators say Plasmon plc is still trading and that a statement will be forthcoming. None was ready when this story was posted. Plasmon LLC was unable to comment immediately either.
Update News Channel 13 in the USA is reporting that 90 -100 staff have been laid off at Plasmon's manufacturing facility in Colorado Springs. ®
Sponsored: Minds Mastering Machines - Call for papers now open