Circuit City files for bankruptcy protection
Begs for mercy under Chapter 11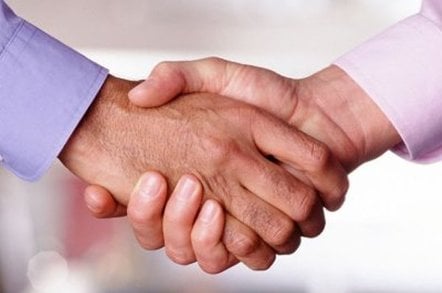 Beleaguered US consumer electronics retail giant Circuit City today filed for bankruptcy protection.
The firm said that its business and 17 affiliates filed for Chapter 11 protection from creditors with the US bankruptcy court in the Eastern District of Richmond, Virginia, where Circuit City's headquarters are based.
The company would "continue operating the business without interruption as management focuses on developing and executing a comprehensive corporate restructuring plan," it said.
Just last week Circuit City said it was closing 155 stores and cutting 17 per cent of its US workforce.
It then swung the axe again on 7 November, shredding another 700 jobs in an effort to stem the huge financial losses at the firm, bringing the total workforce reduction at Circuit City to 20 per cent.
The retail outfit, which competes with the likes of Best Buy and Wal-Mart in the US, admitted that wasn't enough to save the firm from filing for bankruptcy. It blamed the "difficult economic climate" and vendors who refused to offer their support because they were wary of the company's "deteriorating liquidity position".
Circuit City saw sales tumble at stores with a decrease of 13.3 per cent in its dire second quarter results, where it notched up a loss of $239.2m, or $1.45 share, in the period ended 31 August 2008. Total revenue fell 10 per cent to $2.39bn from $2.64bn in 2007's Q2.
It hasn't helped that many companies in the eye of the current financial storm have tightened credit conditions, in some instances demanding up-front payments from retailers before the goods are even shipped. And Circuit City has a very, very long list of creditors.
More than 100,000 vendors are on the firm's books. According to the Chapter 11 filing, some of the biggest names include Hewlett-Packard, Sony Corp and Samsung Electronics Co.
Circuit City shares tanked 13 per cent at 25 cents in pre-market trading on Wall Street this morning following the announcement. ®
Sponsored: Minds Mastering Machines - Call for papers now open