Rambus asks ITC to bar US Nvidia imports
Lawsuit chaser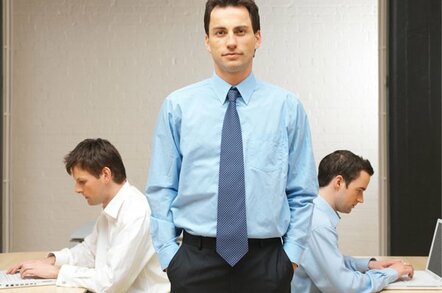 IP-lawsuit-happy Rambus is asking the US International Trade Commission to ban imports of Nvidia products it claims infringe on nine of its patents.
The company filed a formal complaint with the ITC requesting an investigation that it hopes will lead to the barring of certain Nvidia kit.
It's complaint follows a lawsuit filed in July against Nvidia claiming the company's DDR (double data rate) memory controllers infringe on various Rambus patents. The memory controllers are found in both Nvidia's chipset and graphics chips and include GDDR3 memory used in its latest line of GPUs.
The complaint names Nvidia along with a laundry list of OEMs and graphics card firms like Asus, BFG Technologies, Biostar Microtech, EVGA, GBT, Hewlett-Packard, MSI, Micro-Star, Palit Microsystems, Pine Technology Holdings, and Sparkle Computer.
"We believe this action is necessary given Nvida's continued willful infringement of our patents," said Tom Lavelle, senior veep and general council at Rambus. "Rambus engineers and scientists have made tremendous contributions to the industry, and we need to protect our patent inventions on behalf of our shareholders and in fairness to our paying licensees."
The company claims it's tried over the past six years to sell the GPU maker a license for the patents, but Nvidia wasn't buying. Rambus also hadn't sued anyone for several moments and needed the legal workout.
Rambus said to expect the ITC to decide whether it will start an investigation based on its complaint within 30 days. ®
Sponsored: Minds Mastering Machines - Call for papers now open