Sony Ericsson HBH-IS800 Bluetooth stereo headphones
Wireless earphones the way they should be
The HBH-IS800 comes with three separate rubber sleeves, to suit a variety of ears, and once fitted they feel snug enough, which is important as the friction against the ear is the only thing that stops these earphones ending up in the gutter.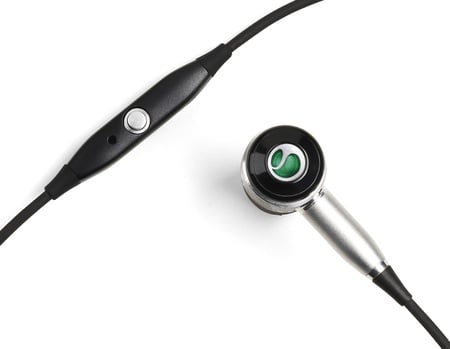 Still needs a cable, for the mic and the control key
The chaps at Sony Ericsson, who are all sporting HBH-IS800s these days, have a nice clip in the middle of the wire for attaching the set to shirt collars, but our model lacked that, and it would only be useful if you were wearing a collar anyway. If your workout is rowing or cycling then you should be fine, but anyone planning to jog might want to invest in a cloths peg or risk extending their run as they return to collect their earphones every now and then.
But if your exercise features fewer impacts then the sound you'll get over the HBH-IS800s is very good. Bluetooth stereo is, of course, dependent on both the headset and the handset supporting the same codecs - the standard only mandates a very basic wireless stereo coding, so manufacturers tend to implement their own but are generally reluctant to talk about it for fear of confusing consumers.
The difference was audible when we tested the HBH-IS800s with a Sony Ericsson Walkman handset and with out, non-SE phones, but the quality was very acceptable with Nokia and Samsiung handsets we used.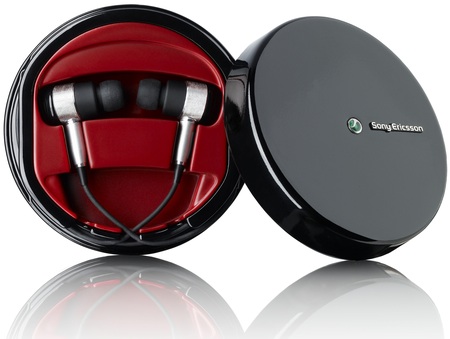 A premium product in a natty black case
SE claims the set's battery life is around four hours for playback or 11 days on standby. We found those numbers to be slightly conservative, achieving four-and-a-half hours continuous playback before the 'phones shut down after giving several audible warnings. During phone calls, the microphone faired well - it tends to hang near the mouth so call quality wasn't a problem.
Verdict
The HBH-IS800 is close to perfect - if you want wireless stereo then there's little reason to chose any other product. The only drawbacks emerge if you're planning to go jogging, or are very cost sensitive. (final price is still unknown, but this will be a premium product). Everyone else will be happy to see wireless headphones as they ought to be seen: compact, comfortable to wear and as user-friendly as wired 'phones.

Sony Ericsson HBH-IS800 Bluetooth stereo headphones
Almost as small as normal headphones, only easier to lose and with a limited battery life. But if wireless is what you want then you can't do much better.