America sacks 240,000 in October
IT starts taking hits, but also adds jobs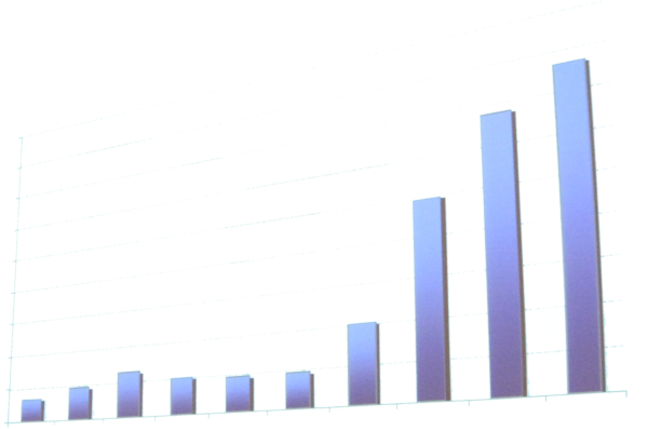 The US Department of Labor released its monthly jobs report just before Wall Street opened this morning, and the news is worse than expected.
The expectation was that American companies would cut 200,000 jobs in October, but businesses freaked out a little more than expected and chopped 40,000 additional people from the payrolls, pushing the unemployment rate in the States up to 6.5 per cent. The IT industry is starting to take some of the hits, but oddly enough, seems to be adding jobs, too.
According to the Bureau of Labor Statistics, which puts together the stats, in the first ten months of 2008, employment in the States has fallen by 1.2m jobs, with over half of the losses coming in the past three months. The Bureau said today that it has revised upward job cuts in August to 127,000 and in September to 284,000. (These statistics are for the non-farm portion of the payroll, which are examined separately because of the intense seasonality of farm jobs.)
In October, manufacturers lost 90,000 jobs, but 27,000 of these were due to a strike in the aerospace industry; in the professional and business services area, 51,000 jobs were cut last month. In the financial services area, 24,000 jobs were slashed in October, and since peak employment in December 2006, American banks, insurance companies, and brokerages have cut 200,000 people from their payrolls.
Healthcare, however, is booming, with 26,000 jobs added in October and 348,000 jobs added in the past twelve months. The mining industry added 7,000 jobs last month, making it the second bright spot.
There are three different areas of the jobs report that have to do with the IT area directly, and all of the industries impact IT indirectly, of course. The Bureau tracks employment at the companies that actually make IT gear; it also tracks jobs in what it calls the information industry, which includes publishing, moving, broadcasting, telecom, data processing, hosting, and other information services, and the remaining area is computer systems design and related services, a subset of the professional services category in the Bureau's stats.
It is not a perfect way to look at the computer industry, of course. But this is the government. And because statistics need fudge factors, the Bureau has two sets of data - the raw data for each month, and a tweaked set of the numbers that is adjusted for seasonality factors, based on historical trends, in the raw data. It would be hard to argue that seasonally adjusted figures in these IT-affected areas mean much right now, as the US economy is either heading into or is already in a recession. (You can look at the raw data itself right here if you want to see the effect of fudge factors.)
Among computer and peripheral equipment manufacturers, there were 185,700 jobs in October, actually up 500 jobs from the revised September figures. Communications equipment makers had 131,400 jobs as October came to a close, up 1,400 from the prior month, while semiconductor and electronic components makers had 418,900 jobs, down 4,200 jobs since September and down 16,900 since October 2007.
Within the information sector of the economy (as explained above), telecommunications companies had a little more than 1m people on the payroll as October ended, down 6,300 jobs from September and down 12,700 from a year ago. The key data processing, hosting, and related services area added jobs - 1,400 to be specific - for a total of 267,300; but a year ago, there were 273,200 people on the payroll in this area. In the computer systems design and related services area, jobs were also added in October - up 12,100 to just under 1.44m jobs.
One more thing, and this is important. The employment data released today and cited above, which is technically known as the establishment data (and is distinct from another set of data called the household data), looks at payrolls at companies by their industry sector. It does not look at employment across industries by job type. So we have no visibility into the IT departments across all industries. It would be interesting to see such data, obviously. ®
Sponsored: RAID: End of an era?