OpenOffice 3.0 - the only option for masochistic Linux users
And linear optimizing Mactards
The Calc spreadsheet charts still kind of look like ass
Since aesthetics clearly isn't a strong suit here, it's no surprise that charts made by the Calc spreadsheet still kind of look like ass. Having done many an investor pitch, I can say categorically not only does your graph have to go up and to the right, it also has to look polished. Calc 3.0's charts and Calc 2.4's charts are equally uncompelling.
Version 3.0: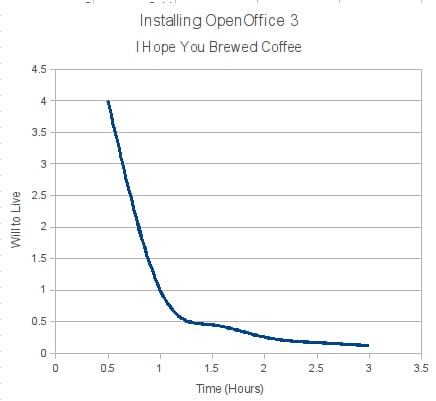 OpenOffice Calc chart (version 3.0)
vs. 2.4: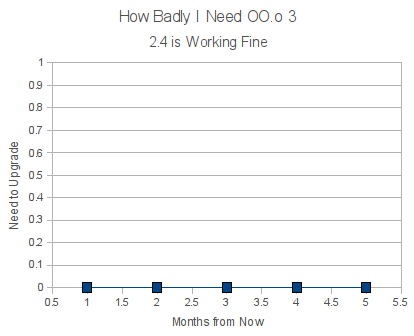 OpenOffice Calc chart (version 2.4)
Yeah, this hasn't changed much. Something tells me that open source engineers - having forsaken all worldly possessions in order to pursue a life of self-sacrifice - never had to try and convince rich people to give them money.
Sponsored: Minds Mastering Machines - Call for papers now open