Microsoft slings Windows Home Server in OEM bargain bin
'Will anyone buy my lurvverly OS?'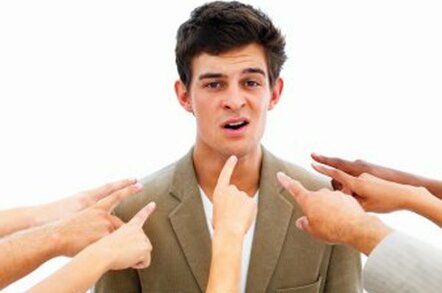 Microsoft has slashed the OEM price of its Windows Home Server software by 30 per cent.
The firm said on Friday that the channel would get more "value" out of the system builder version, the pricing for which changed on 1 November.
Of course, many will wonder – in these head-in-the-cloud days – why such a product is desirable or even relevant to consumers. Perhaps Microsoft has been pondering the same thing, hence the price fall. The software had previously retailed from a starting price of around $150 per system builder copy.
Redmond has characteristically remained quiet about actual take-up of the software, which launched into a relatively flat market late last year. Instead, it has concentrated on spurting out channel figures.
System builders in over 50 countries have "embraced" Windows Home Server, claimed the company, while hardware partners continue to sniff around the product. Oh, and then there's around 60 add-in programs developed by third party software vendors too.
All of which led MS to enthusiastically conclude: "Momentum for Windows Home Server remains strong."
But the product spent its first six months of life trying to shake off a crippling bug, which corrupted data on a number of well-known Microsoft and third-party apps when the programs were used to edit or transfer files in the firm's server operating system for the low-end, home user market.
In March, the software giant was forced to admit that it wouldn't deliver a fix on a bug wreaking havoc with apps including Windows Vista Photo Gallery, Windows Live Photo Gallery, Microsoft Office Outlook 2007, Microsoft Money 2007, Intuit QuickBooks and BitTorrent client uTorrent, until June at the earliest.
Customers finally got their hands on a fix in late July. ®
Sponsored: Minds Mastering Machines - Call for papers now open