Sun starts skoolin' partners on software sales
Those who can't do, teach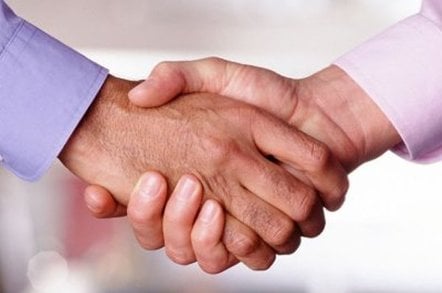 No-one's ever accused Sun Microsystems of knowing how to sell software, yet the giant is about to start telling other people how they should go about it.
The company plans today to start educating members of its Partner Advantage Program in the mysteries of pre-sales and marketing, systems engineering and architecture, using material drawn from Sun's own internal training curriculum.
Partners will receive their schooling on reference implementations for MySQL Server and web infrastructure, Service Oriented Architectures (SOAs), identity management, Sun's Xvm virtualization, the Sun virtual desktop, and open storage. Sun, meanwhile, will also allow members of its Open Access program to sell Sun's software portfolio to their distributors in order to crack mid-market customers.
Some of Sun's biggest strengths are in identity management software, virtualization, virtual desktop, and even open-storage, thanks to years of experience working in systems and with massive service providers.
Less certain is Sun's smarts on MySQL. As such, Sun seems to be keeping things focused around reference implementations and on deployment to the web, even though MySQL has an enterprise story. Sun said it's open to people suggesting more reference implementations while its consulting practice will serve up more implementations based on successful customer engagements.
MySQL, though, was bought by Sun just this year and the staff composed a tiny vanguard in the midst of Sun's army of nearly 40,000 employees. The MySQL team, headed by senior vice president of Sun's database group Marten Mickos, are understood to have been in a lot of meetings with potential Sun customers.
SOA, meanwhile, is the SeeBeyond code Sun purchased in 2005 and since comprehensively open sourced. Neither SeeBeyond nor MySQL has translated into clearly defined revenue for Sun - and we're still waiting for those software revenues to get broken out - as Sun's enterprise-heavy sales force has really focused on systems.
Bill Cate, senior director of global channel marketing, tried to re-assure The Reg that Sun's up to the training job as all those MySQL skills had transferred to Sun with the acquisition. He brightly said partners would need to "hire some talented people" like software architects as they are about to get a real software skoolin'.
Lisa Marselli, director of software marketing, said Sun's hardware partners had been asking for skills in how to sell MySQL. ®
Sponsored: Minds Mastering Machines - Call for papers now open