Daily Mail punts Georgina Baillie filth
Middle England cops an eyeful of...
NSFW The Daily Mail earlier today sought to squeeze extra value from the Manuelgate scandal by exposing some sordid secrets regarding Georgina Baillie's alleged life as "Mistress Voluptua - a dominatrix who charges clients £110 an hour for the dubious pleasures of being treated as her 'slave'".
However, its original choice of snap to accompany this piece probably raised a few eyebrows in Middle England: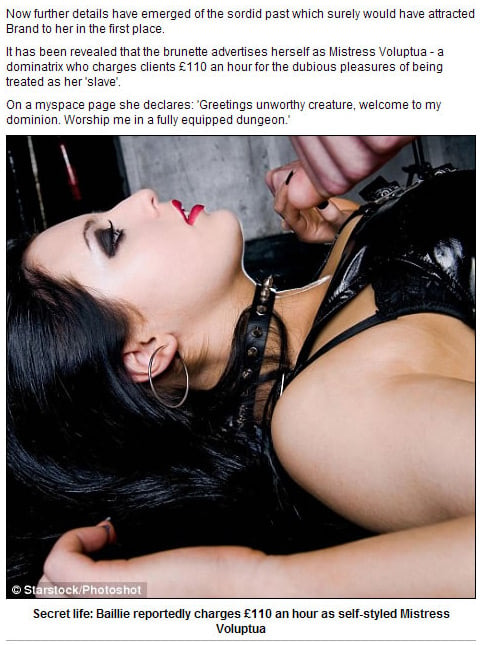 Hold on, though, before you all run screaming for the Twat-O-Tron, our photo analysis bureau assures us that this is a thumb we're dealing with here and not the hideously empurpled spam javelin where Russell Brand keeps his brains. Quite a relief for the Home Counties, we're sure you'll agree.
Nonetheless, the Mail wisely chose to replace the above snap with something less open to misinterpretation, although it was still using the image on its home page later (click on the grab for a full-size shufti):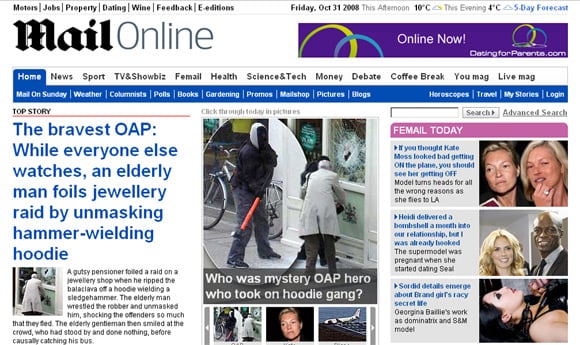 It finally pulled that too at around 3.30 this afternoon, presumably following a few comments from readers unable to tell their thumb from their todger. ®
Sponsored: RAID: End of an era?